The Morning Dispatch: Pelosi Denounces Bipartisan COVID Relief Proposal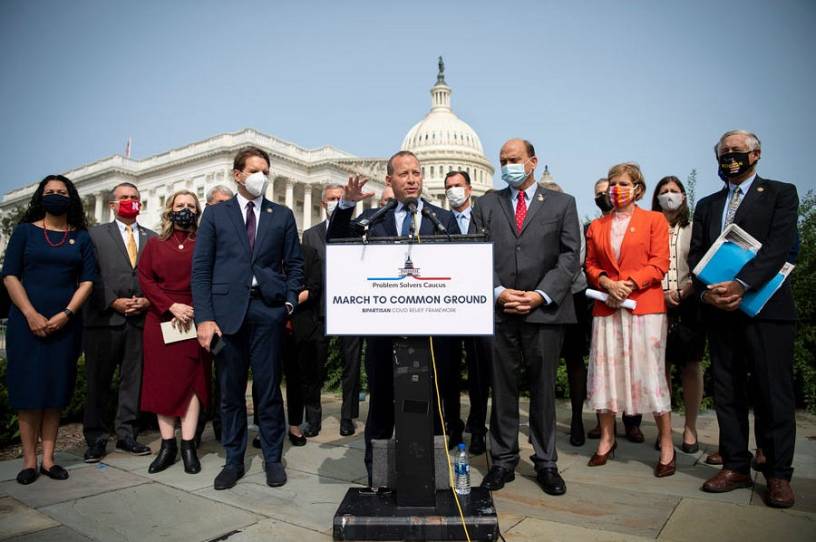 Happy Wednesday! Thanks to all of you who tuned in to last night's Dispatch Live. It was among our most well-attended sessions yet! If you weren't able to join us, you can watch a replay here. And good news: We'll be doing a Dispatch Live immediately after each of the upcoming debates. Stay tuned for details.
Quick Hits: Today's Top Stories
The United States confirmed 50,920 new cases of COVID-19 yesterday per the Johns Hopkins University COVID-19 Dashboard, with 13.3 percent of the 384,020 tests reported coming back positive. An additional 1,298 deaths were attributed to the virus on Tuesday, bringing the pandemic's American death toll to 195,765.


Hurricane Sally strengthened as it came ashore overnight along the Gulf Coast, bringing high winds and flooding. The Associated Press reported early this morning that more than 300,000 homes and businesses were without power across Alabama and Florida. Meanwhile, Hurricane Teddy, several days away from possible landfall, also gained strength as it moved toward the U.S., with forecasters predicting it could become a Category 4 hurricane by Thursday.

The White House hosted a signing ceremony on Tuesday normalizing diplomatic relations between Israel, the United Arab Emirates, and Bahrain. President Trump hailed the agreements as "the dawn of a new Middle East."