The Morning Dispatch: Red Coronavirus, Blue Coronavirus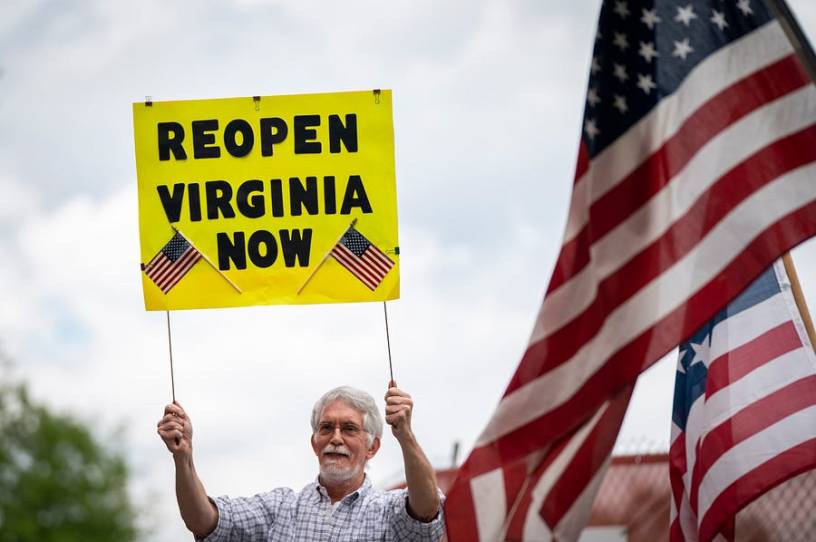 Happy Friday! A huge thanks to the hundreds of you who joined us last night for our second Dispatch Live event—we had a blast! If you missed it, don't fret: Members will be getting a link to the video later today.
A quick programming note: There will be no Morning Dispatch on Memorial Day. We hope you enjoy the long weekend as best you can, and we'll see you right back here bright and early on Tuesday morning.
Quick Hits: Today's Top Stories
As of Thursday night, 1,577,140 cases of COVID-19 have been reported in the United States (an increase of 25,472 from yesterday) and 94,702 deaths have been attributed to the virus (an increase of 1,271 from yesterday), according to the Johns Hopkins University COVID-19 Dashboard, leading to a mortality rate among confirmed cases of 6 percent (the true mortality rate is likely lower, but it's impossible to determine precisely due to incomplete testing regimens). Of 13,056,206 coronavirus tests conducted in the United States (408,415 conducted since yesterday), 12.1 percent have come back positive. (NOTE: The Atlantic reported yesterday that the Centers for Disease Control is "combining test results that diagnose current coronavirus infections with test results that measure whether someone has ever had the virus," thus "overstating the country's ability to test people who are sick with COVID-19." We will continue including the Johns Hopkins University data, but take the recent increase in testing figures and decline in test positivity with a grain of salt.)


Another 2.4 million Americans filed unemployment claims last week, bringing the total for the past nine to 38.6 million. The $600 weekly unemployment boost provided by the CARES Act is set to expire at the end of July, with President Trump making clear to Republican senators this week he opposed an extension of the program.