The Morning Dispatch: Russia Shells Civilian Infrastructure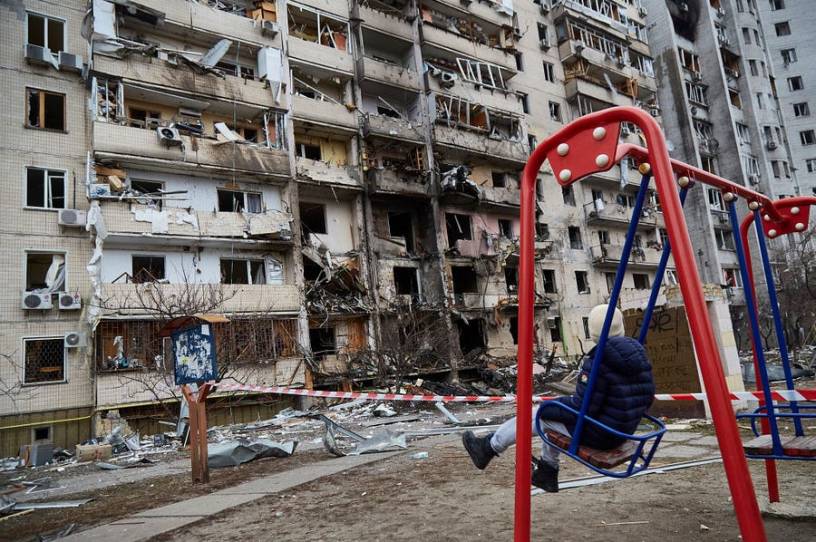 Happy Thursday to everyone except MLB Commissioner Rob Manfred.
Quick Hits: Today's Top Stories
The Biden administration announced another tranche of sanctions on Wednesday that includes export controls targeting Russian oil refining, full blocking sanctions on 22 Russian defense entities, and restrictions on Belarus' ability to import technological goods. The Justice Department also announced the launch of "Task Force KleptoCapture," an interagency effort aimed at enforcing the United States' sanctions.

Pentagon spokesman John Kirby told reporters Wednesday that Defense Secretary Lloyd Austin decided to postpone a Minuteman III intercontinental ballistic missile test scheduled for this week to demonstrate the U.S. has "no intention of engaging in any actions that can be misunderstood or misconstrued." Russian President Vladimir Putin ordered nuclear forces into "special combat readiness" earlier this week, and the country conducted nuclear submarine drills on Tuesday.

The January 6 Select Committee alleged in a court filing on Wednesday it has evidence that former President Donald Trump and his allies "may have engaged in criminal and/or fraudulent acts" as part of their efforts to overturn the 2020 presidential election, including obstruction of an official proceeding and conspiracy to defraud the United States.