The Morning Dispatch: The Great Reopening Inches Forward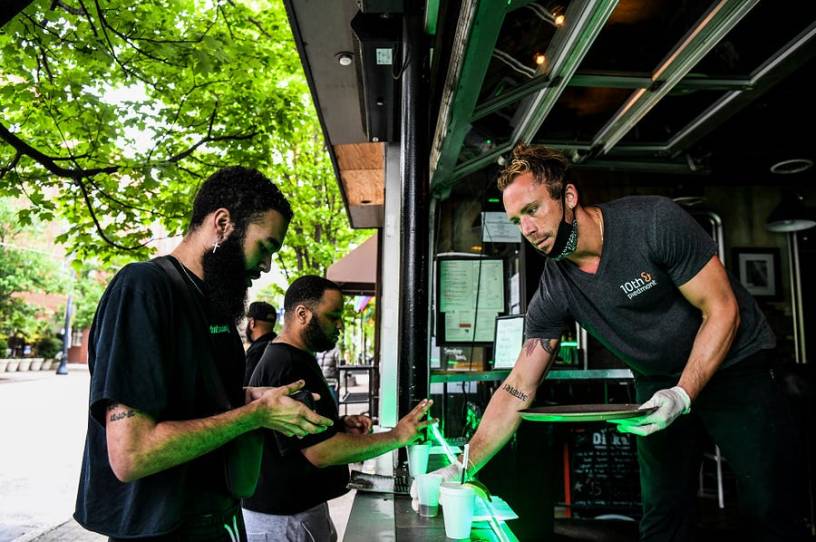 Happy Monday! As if we didn't already have enough to worry about—murder hornets are now a thing. You know, murder hornets! Giant insects with "mandibles shaped like spiked shark fins" whose stings are "like having red-hot thumbtacks being driven into [your] flesh." Murder hornets!
Quick Hits: Today's Top Stories
As of Sunday night, there are now 1,158,041 confirmed cases of COVID-19 in the United States (an increase of 25,529/2.3 percent since yesterday) and 67,682 deaths (an increase of 1,314/2 percent increase since yesterday), according to the Johns Hopkins University COVID-19 Dashboard, leading to a mortality rate among confirmed cases of 5.8 percent (the true mortality rate is likely lower, but it's impossible to determine precisely due to incomplete testing regimens). Of 7,053,366 coronavirus tests conducted in the United States (237,019 conducted since yesterday), 16.4 percent have come back positive. Meanwhile, 180,152 have recovered from the virus (an increase of 4,770/2.7 percent since yesterday). 

A bipartisan group of members of the House Judiciary Committee has called on Amazon founder and CEO Jeff Bezos to testify before the Congress following a Wall Street Journal investigation about the e-commerce giant's competitive practices. 

North Korean state media released photos of Kim Jong-un—the country's dictator—at a ceremony on Friday celebrating the completion of a fertilizer factory. The outing was Kim's first public appearance in 20 days and worked to quell rumors that he had fallen ill or died. President Trump celebrated Kim's reappearance, tweeting, "I, for one, am glad to see he is back, and well!"
Get every newsletter and all of The Dispatch. Support quality, fact-based journalism.
Start Your Free Trial
ALREADY A PAID SUBSCRIBER? SIGN IN