The Morning Dispatch: The Kids Aren't Alright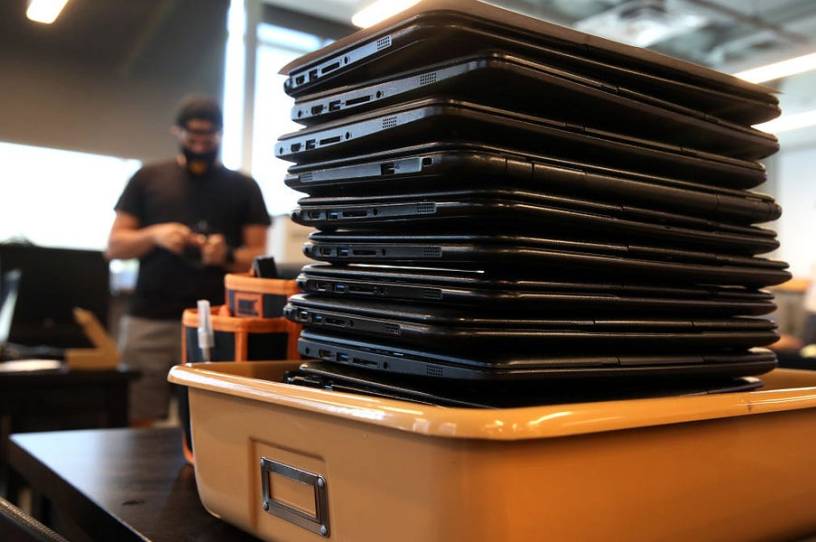 Happy Tuesday! We can't help but think we jinxed Artemis I by writing about it in yesterday's TMD. The launch attempt was scrubbed early Monday morning due to an engine issue, but NASA indicated the rocket and spacecraft remain in a "safe and stable" condition—and the launch could be rescheduled for Friday afternoon. Fingers crossed! 🤞🚀
Quick Hits: Today's Top Stories
Iraqi Shiite leader Moqtada al-Sadr urged calm Tuesday during a press conference in Najaf amid increased unrest and violence in Baghdad that followed al-Sadr's announcement that he is leaving politics. Followers of the cleric stormed a government palace Monday and witnesses described heavy gunfire in the Iraqi capital, with security forces using tear gas to quell the riots. Iraq has closed its borders in response to the violence and flights to the country have been suspended. A spokesman for the United Nations called for peace: "The very survival of the state is at stake."

Ukrainian officials said the country's military launched a counteroffensive on Monday with the goal of recapturing territory in southern Ukraine that's been held by Russian forces since the spring. Russian officials claimed the assault failed and Ukrainians suffered significant casualties, but Russian military bloggers noted that the Russian-occupied town of Nova Kakhovka was without water or power after sustained rocket fire and that Ukrainian forces had broken through Russian lines northeast of Kherson. Two anonymous Pentagon sources told Politico that Ukrainian forces have cut "most" Russian supply lines across the Dnipro River, adding that Ukraine has a "good chance" of retaking some of its territory.

International Atomic Energy Agency (IAEA) Director General Rafael Mariano Grossi announced Monday that he and a team of IAEA inspectors will travel to Ukraine's Zaporizhzhia nuclear power plant this week to "help ensure nuclear safety and security" and "undertake vital safeguards activities." Intense shelling around the plant in recent weeks has stoked fears of a radiation disaster, with Russian and Ukrainian forces blaming each other for the blasts.