The Morning Dispatch: Trump Team Likely Sought to Conceal Classified Documents From Investigators, DOJ Says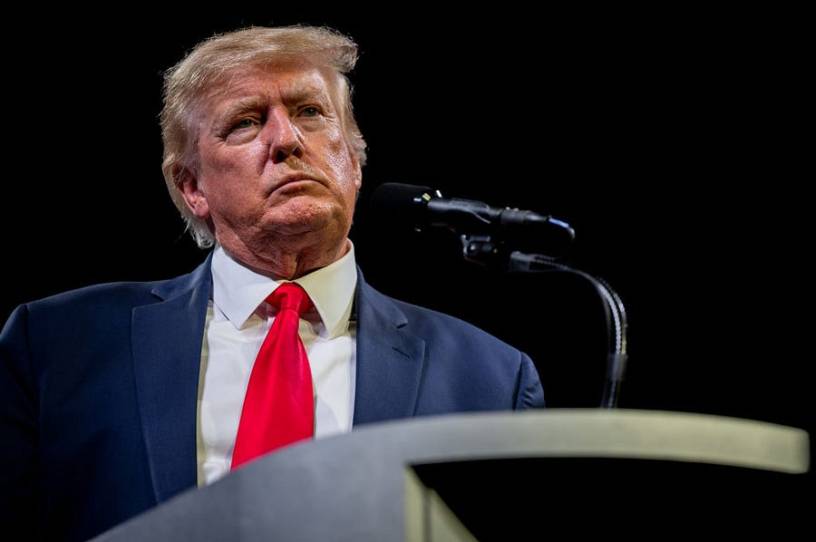 Happy Wednesday! About half of today's Quick Hits are drone-related, and they're a lot less disconcerting to read if you imagine them referring to the little remote-control toy kind of drones and not the ominous-looking war machines that can launch missiles.
Quick Hits: Today's Top Stories
Taiwanese soldiers fired flares and warning shots at a drone—reportedly Chinese—that flew near a group of islands off the coast of Taiwan on Tuesday. The drone began flying back to the Chinese mainland after the shots were fired, according to Taiwan's Defense Ministry. Earlier in the day, Taiwanese President Tsai Ing-wen said she had ordered Taiwan's military to take "strong countermeasures" against Chinese provocations and harassment. "We will not give China the pretext to create conflict," she said. "We will not provoke disputes and we will be restrained, yet that does not mean we will not counteract."

The U.S. 5th Fleet announced yesterday that U.S. naval forces prevented an attempt by Iran's Islamic Revolutionary Guard Corps (IRGC) to capture an American drone in the Persian Gulf on Monday. The USS Thunderbolt and a combat helicopter reportedly responded to an IRGC ship towing the unmanned surface vessel, leading the IRGC ship to disconnect its line and depart the area. Iranian state media dismissed the Navy's account as a "false, Hollywood narrative," claiming the IRGC ship towed the drone "to ensure the safety of the shipping route."

The first batch of what U.S. officials expect will be "hundreds" of Iranian unmanned aerial vehicles has arrived in Russia, Pentagon spokesman Todd Breasseale told Politico on Tuesday. The Mohajer-6 and Shahed-series drones can be used to conduct strikes, and Russia is expected to deploy them on the battlefield in Ukraine.