White House Urges Boosters Ahead of Third COVID-19 Winter
Happy Thursday! Everyone knows that winning the lottery can ruin your life, what with all the temptation for dumb spending and potential greed from loved ones. Maybe that's why nobody showed up to claim $4.3 million in winnings from a lottery ticket sold at an Arizona Safeway.
Now that money will be put back in the pot to wreck someone else's life—a lucky escape for whoever's holding the winning ticket.
Quick Hits: Today's Top Stories
Suppose They Gave a Vaccine and Nobody Came?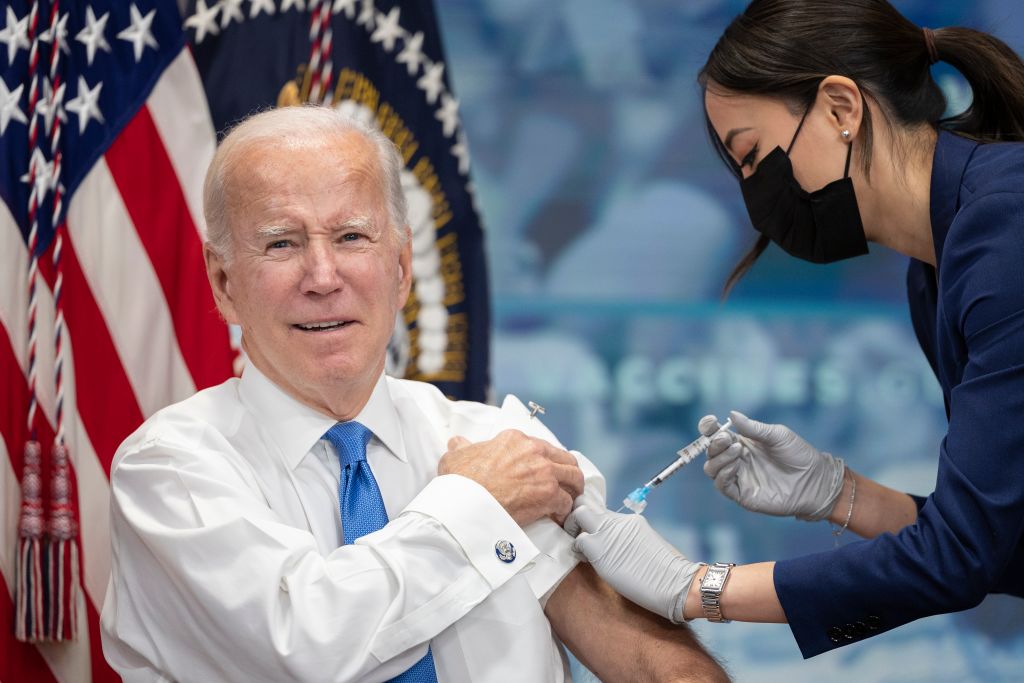 After delivering remarks on the state of the COVID-19 pandemic on Tuesday, President Joe Biden took off his suit coat, rolled up his sleeve, and received his fifth overall dose of a COVID-19 vaccine—the bivalent booster authorized by the Food and Drug Administration (FDA) in August to target the BA.4 and BA.5 lineages of the Omicron variants. The act put him in rare company. "The truth is, not enough people are getting [the booster]," Biden said. "We've got to change that so we can all have a safe and healthy holiday season."
Administration officials told reporters earlier this fall they anticipated uptake of the newest vaccine would increase as the weather cooled and Americans lined up for their annual flu shots. Many pharmacies have been encouraging customers to knock both jabs off their to-do list in the same visit. But several weeks later, that confidence appears to have been misplaced: Although the Biden administration purchased more than 170 million doses of the updated vaccine, just 19.4 million people—about 8.6 percent of those eligible—had received one as of October 19, according to the Centers for Disease Control (CDC).