The Content Trap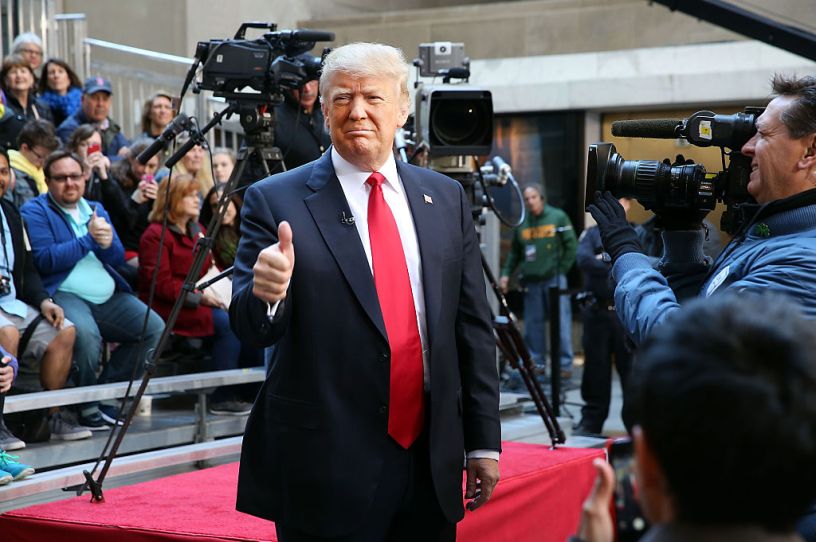 Donald Trump appears at an NBC Town Hall at the Today Show on April 21, 2016, in New York City. (Photo by Spencer Platt/Getty Images)
"The last refuge [of the politically impotent] is giving your opinion to a pollster, who will get a version of it through a desiccated question, and then will submerge it in a Niagara of similar opinions, and convert them into—what else?—another piece of news. Thus we have here a great loop of impotence: The news elicits from you a variety of opinions about which you can do nothing except to offer them as more news, about which you can do nothing." — Neil Postman, Amusing Ourselves to Death: Public Discourse in the Age of Show Business
One of the recurring, damaging myths of American public life is that things are so screwed up because the people in charge have chosen to make it that way.
The myth is persistent for many reasons, including the human tendency to blame external forces for our misfortunes, but also because the people who think they are in charge want to believe they have that kind of power. Even if you're a screw up, you're a screw up with clout.
We have had much discussion of late about how the news business, particularly cable news, has shaped our present political predicament and how it will shape the election to come. It is certainly true that we in the media have often been lazy, unaccountable, and slanted, but not in any strategic ways, certainly not as an industry as a whole.
Get every newsletter and all of The Dispatch. Support quality, fact-based journalism.
Start Your Free Trial
ALREADY A PAID SUBSCRIBER? SIGN IN