The Return of COVID Anxiety Poses Problems for Democrats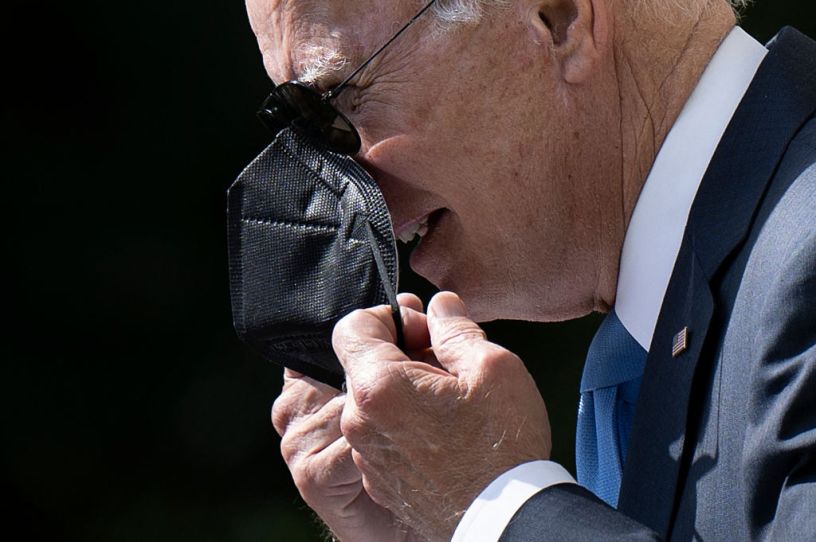 President Joe Biden on July 27, 2022, in Washington, D.C. (Photo by Brendan Smialowski/AFP/Getty Images)
It's time for back-to-school, the return of football, and the re-emergence, like locusts burrowing out of the still-warm earth, of the Halloween people. It's almost time for the first fall of the truly post-pandemic era, and America is ready for it.
But we hear the footfalls of our old nemesis, coronavirus, and the miseries it brings. Not just sickness and death, but lockdowns, masks, shuttered stores, and canceled events.
"If this feels like déjà vu, it should," the Washington Post ominously intones.
"While only about a dozen cases of the new BA.2.86 variant have been reported worldwide — including three in the United States," the paper warns, "experts say this variant requires intense monitoring and vigilance that many of its predecessors did not."
The new variant doesn't appear to be more lethal, or even likely to make people sicker than whatever has been knocking around for the past couple of years. It's just more contagious. Which is what we've come to expect of the many variants of the original COVID-19: higher transmission, but not the lethality of the first surge. Endemic, like the flu, not pandemic like the first COVID wave.