Uphill: Welcome to Inauguration Week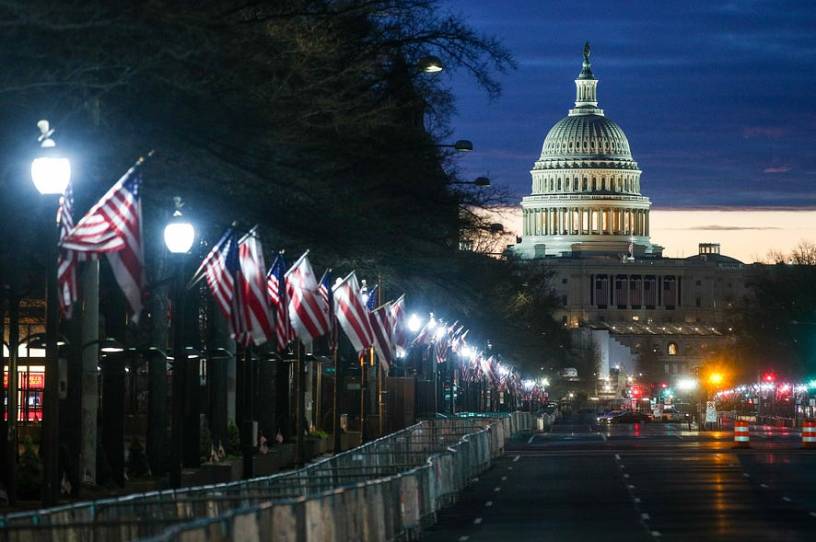 Good morning. President-elect Joe Biden will take office this week. President Donald Trump's impeachment trial may also begin in the Senate, although the exact timing remains unclear. 
House Speaker Nancy Pelosi has not disclosed when she plans to send the article of impeachment the House passed at breakneck speed last week to the Senate. Once the Senate receives the article, it must begin the trial the next day. At the earliest, the trial could begin Wednesday, the same afternoon Biden is inaugurated—but Pelosi may hold off until after then. Last time, she withheld the House's first articles of impeachment against Trump for a couple of weeks, delaying the start of the trial.
Still, Rep. Ted Lieu, an impeachment manager, said on CNN Monday night that his expectation is the article will be delivered to the Senate at some point this week. 
In the meantime, lawmakers are preparing for Biden's inauguration tomorrow. Security precautions are at the top of everyone's mind after the attack on the Capitol two weeks ago. Thousands of members of the National Guard have been stationed around the Capitol and other parts of the city. The Capitol complex and other key buildings in the area have been surrounded with fencing and razor wire. Members of Congress are also taking steps to protect themselves personally.