Biden's New Shot for Nominees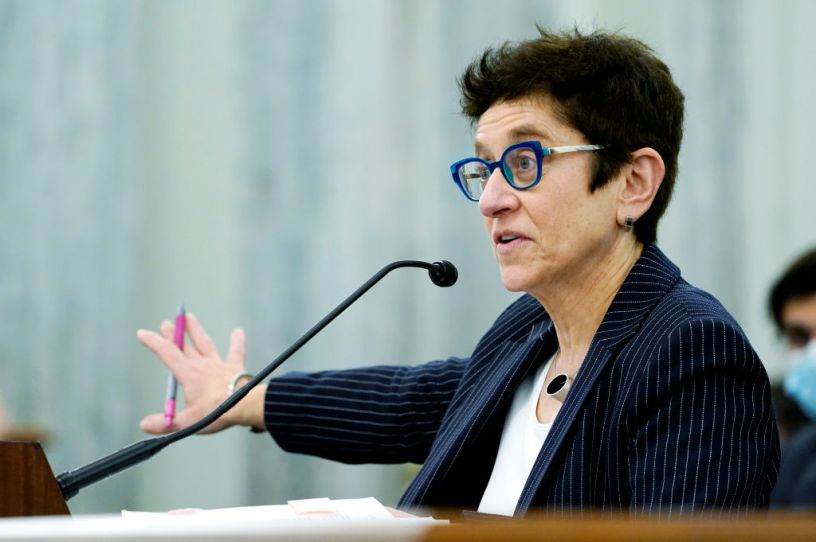 Gigi Sohn, President Joe Biden's nominee to serve on the Federal Communications Commission, testifies before the Senate Commerce, Science, and Transportation Committee in February 2022. (Photo by Susan Walsh-Pool/Getty Images)
Several of President Biden's nominees failed to advance in the evenly divided Senate during his first two years in office. With a slightly more favorable chamber—51 Democratic votes, when counting reliable independents—some of Biden's most controversial nominees will get another shot at approval.
The dynamic comes into focus this week as the Senate once again weighs Gigi Sohn for a spot on the Federal Communications Commission (FCC).
Sohn's first nomination, in 2021, stalled early as Republicans raised concerns over her past tweets describing Fox News as "dangerous to our democracy" and "state-sponsored propaganda." She also retweeted someone else's post that called former President Donald Trump a "raggedy white supremacist."
As of December, at least three Democratic senators were also reportedly hesitant to support her: Sens. Joe Manchin, Catherine Cortez Masto, and Mark Kelly. Biden renominated her in January, and we could find out soon if any have changed their stances.