Congress Kicks Off a Chaotic Few Weeks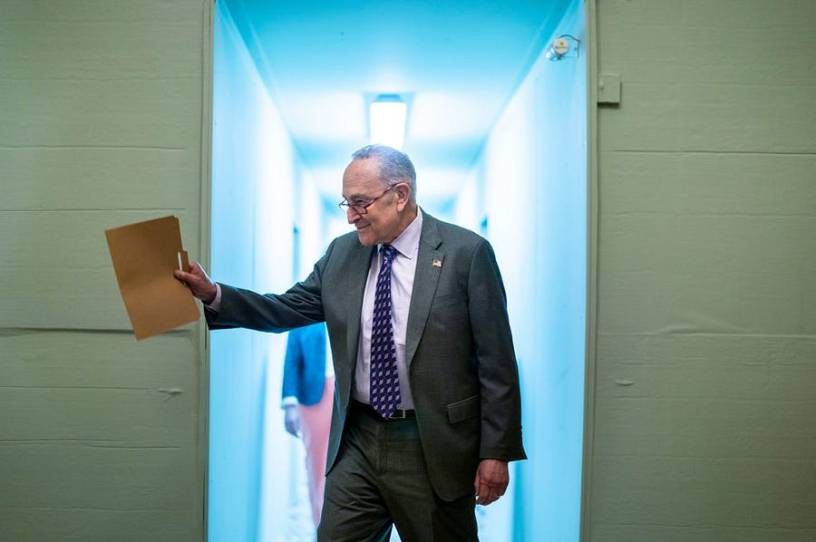 Good afternoon. We hope you had a peaceful weekend. August recess is coming to a close, and Capitol Hill is about to get a lot more hectic. (For one thing, I'll face more competition to get the best vending machine snacks before they run out.)
Senators return to Washington, D.C., this afternoon with about nine weeks to go until Election Day, and the House returns next week. Both chambers have a busy calendar. Leaders hope to advance several major bills before members leave town again to focus on the campaign trail.
Government Funding
Lawmakers face an end-of-the-month deadline to fund the government. Members haven't agreed on a spending package for the upcoming fiscal year, so they're likely to pass a short-term stopgap. It could go beyond keeping the government running at current levels: President Joe Biden is requesting Congress approve $22.4 billion in funding for coronavirus response and prevention, including replenishing stocks of testing supplies and investing in vaccine research. The administration is also asking for $4.5 billion to respond to the spread of monkeypox, $11.7 billion in military and humanitarian aid to Ukraine, and $6.5 billion for domestic disaster assistance, among other emergencies.
Lawmakers likely won't pass all of the emergency funding the administration seeks. Republican lawmakers for months have resisted White House requests for additional coronavirus response spending, so that component of the request could face fierce pushback from GOP lawmakers.
Keep reading with a free account
Create a free Dispatch account to keep reading
Get Started
ALREADY HAVE AN ACCOUNT? SIGN IN