Kevin McCarthy's Historically Bad Week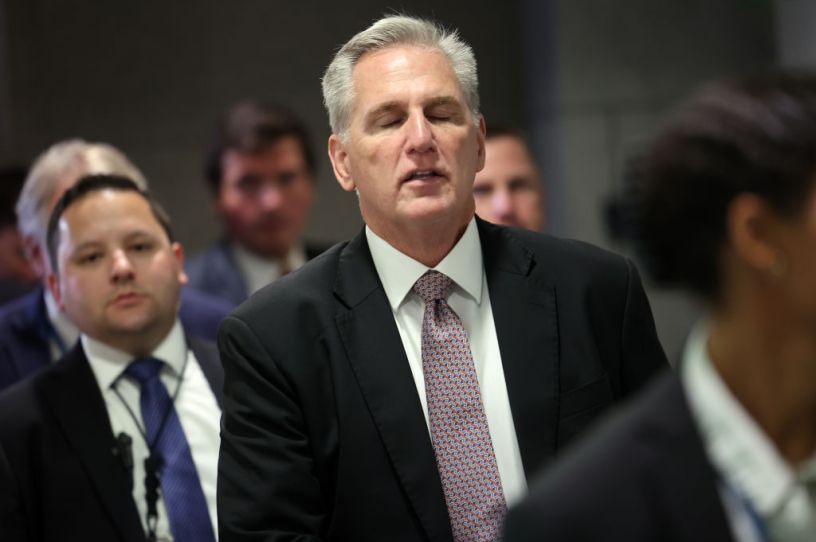 Speaker of the House Kevin McCarthy walks to a Republican caucus meeting on September 20, 2023. (Photo by Kevin Dietsch/Getty Images)
Dysfunction in the House of Representatives hit a fever pitch Thursday, as a handful of hardline Republicans—for the second time since Tuesday—unexpectedly tanked consideration of a defense appropriations bill for fiscal year 2024. An exasperated House Speaker Kevin McCarthy sent the rank-and-file home for the weekend and began another round of closed-door negotiations with members of his own party to avert a government shutdown, a prospect that looks increasingly bleak.
"This is a whole new concept of individuals that just want to burn the whole place down," he told reporters after the vote.
Obstructionist politics is hardly new. But the GOP's slim governing margin means the smallest of minorities can stop House business. Before this session of Congress began in January, a vote on a rule—a procedural move to open debate on a bill—had not failed since 2002 under Speaker Dennis Hastert. With the two failed votes this week, McCarthy has now had three this year.