Zelensky's Whirlwind U.S. Tour
Happy Friday! Thanks to all the Dispatch members who joined Steve, Declan, and Andrew in Des Moines Thursday night. We hope you enjoyed getting to know each other a little better outside of the comments section—stay tuned for details on future meetups!
Quick Hits: Today's Top Stories
Mr. Zelensky Goes (Back) to Washington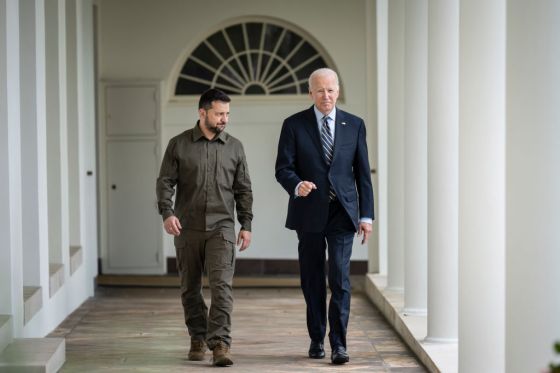 In July 2022, Kevin McCarthy delivered a midterm campaign stump speech to a room full of Republicans in Columbia, South Carolina. Five months after Russia's unprovoked invasion of Ukraine, the then-House minority leader made a pointed historical analogy: He compared Russian President Vladimir Putin's assault to Adolf Hitler's actions leading up to World War II. In McCarthy's telling, President Joe Biden—and former President Barack Obama before him—stood in as a modern-day Neville Chamberlain, the British prime minister who sought to appease Hitler's bloodlust until it was too late.
"What did Hitler see?" McCarthy asked. "Weakness. And one year later, he invades Poland." Then he fast-forwarded to February 2022. "Putin saw [in Joe Biden] the same thing Hitler saw: weakness. So what did he do? The same thing Hitler did. He invaded Ukraine."
The point McCarthy wanted his audience to take away? Learn from history."We don't have to go to war," he said. "Why don't we just supply the weapons ahead of time so they can defend themselves?" His audience applauded.