What Price Will Putin Pay for a Ukraine Invasion?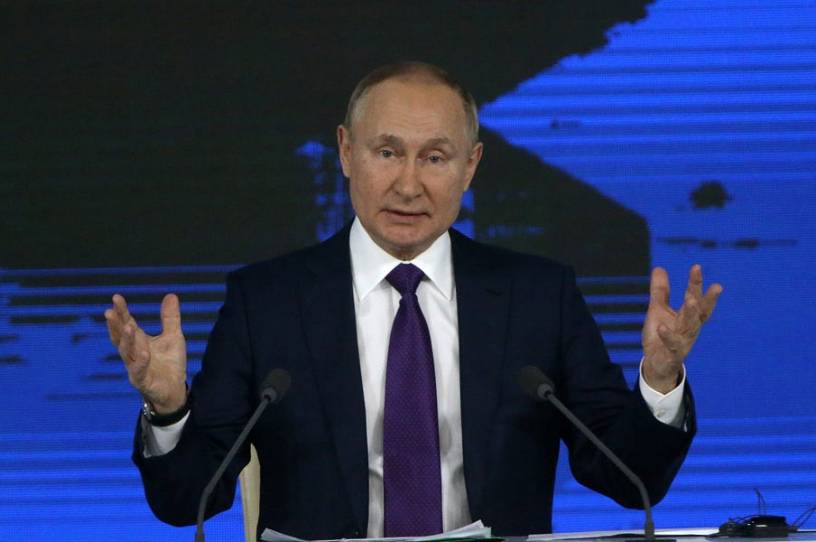 Good afternoon. It's a quiet week on Capitol Hill, but a not-so-quiet week everywhere else.
Can Sanctions Stop Vladimir Putin?
A Russian buildup of troops on the border of Ukraine has the Biden administration and Congress scrambling on how best to deter a renewed Russian invasion. But for weeks, lawmakers have failed to reach consensus on sanctions or other means of dissuasion, and experts and policymakers are questioning whether traditional diplomatic tools have lost their effectiveness.
In recent weeks, Russia has stationed up to 100,000 troops along its border, sparking global concerns that it plans to invade neighboring Ukraine. The Biden administration is braced for what may come next: In a press conference Wednesday, President Joe Biden said of Russian leader Vladimir Putin that, "my guess is he will move in." He added though, that Putin has "never seen sanctions like the ones I've promised will be imposed if he moves."
Since the turn of the century, sanctions have become a go-to weapon when the United States has sought to quell bad actors on the geopolitical stage. But experts and lawmakers alike warn that sanctions alone may fall short of de-escalating this situation. And threats of economic punishment thus far haven't been enough to get Putin to stand down.