Will New Hunter Biden Claims Lead to Impeachments?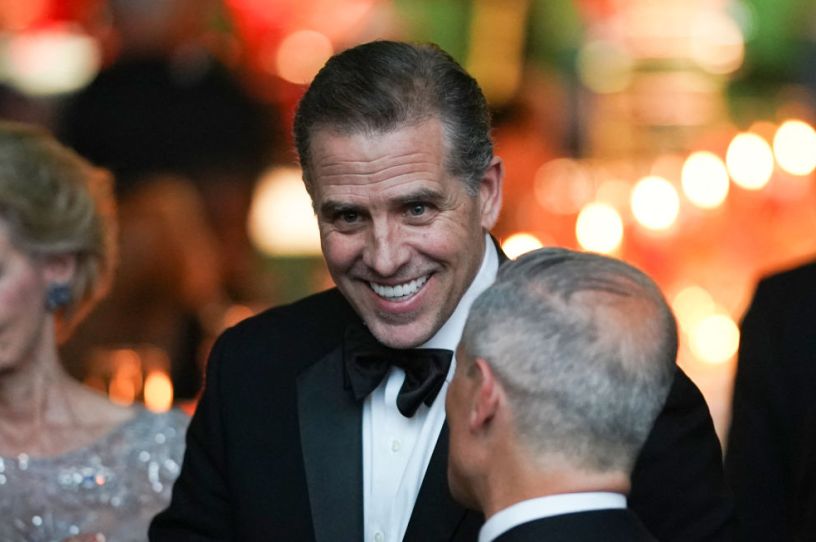 Hunter Biden attends an official state dinner in honor of Indian Prime Minister Narendra Modi on June 22, 2023. (Photo by STEFANI REYNOLDS/AFP via Getty Images)
As House Republicans' investigations into financial transactions by President Joe Biden's family members ramp up, GOP leaders are signaling impeachment proceedings may be on the horizon.
House Speaker Kevin McCarthy said on Sunday that Attorney General Merrick Garland could face an impeachment inquiry focused on Garland's alleged weaponization of the Justice Department. The dispute revolves around witnesses who claim the Justice Department slow-walked an investigation into tax violations by Biden's son, Hunter.
House Republicans have channeled much of their anti-Biden energy this year into the Oversight Committee, where Kentucky Rep. James Comer has led a probe into influence peddling by the president's son and other members of the Biden family, as well as an allegation of bribery that dates back to when Joe Biden was vice president.
But shortly after Hunter reached a deal with federal prosecutors to plead guilty to two misdemeanor tax offenses last week, the Ways and Means Committee—which has jurisdiction over the IRS—released interview transcripts of two witnesses who had previously testified about possible political interference in the Justice Department's investigation. The transcripts run for hundreds of pages and provide Republicans with new ammunition to make their case.
You're out of free articles
Create an account to unlock 1 more articles