The Taliban Is Still the Main Driver of Violence in Afghanistan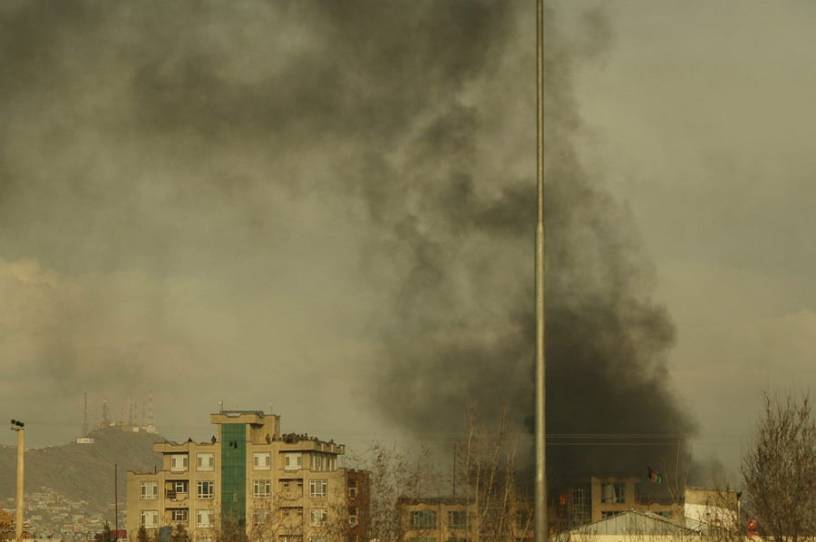 On Tuesday, a pair of monstrous terrorist attacks reminded the world that the war in Afghanistan rages on. In the Afghan capital of Kabul, gunmen stormed a bustling hospital operated by Doctors Without Borders. The jihadists killed at least two dozen people, including newborn babies and mothers in a nursery. Elsewhere, in the eastern Afghan province of Nangarhar, a suicide bomber detonated himself at a funeral for a local police official. More than two dozen people were killed and numerous others wounded. The Islamic State's Khorasan province (ISIS-K) quickly claimed responsibility for the latter bombing in Nangarhar. No party immediately accepted fault for the Kabul maternity ward shooting, though it is widely suspected that ISIS-K is behind that attack as well. 
The Taliban denied culpability for both attacks. Secretary of State Mike Pompeo and U.S. Special Representative for Afghanistan Reconciliation Zalmay Khalilzad quickly seized upon the Taliban's denial, portraying the group as a possible counterterrorism partner. 
"We note the Taliban have denied any responsibility and condemned both attacks as heinous," Pompeo said in a statement. "The Taliban and the Afghan government should cooperate to bring the perpetrators to justice." Khalilzad tweeted the same, claiming the Taliban and Afghan government should cooperate "against a common enemy that perpetrates" such barbarism.
Pompeo and Khalilzad are the main architects of the U.S.-Taliban withdrawal agreement, which was finalized on February 29 in Doha. The deal that was supposed to pave the way for a peace process has been a spectacular failure. There is no hint of peace more than two months after it was signed.