Our Best Stuff From a Big Week at the Supreme Court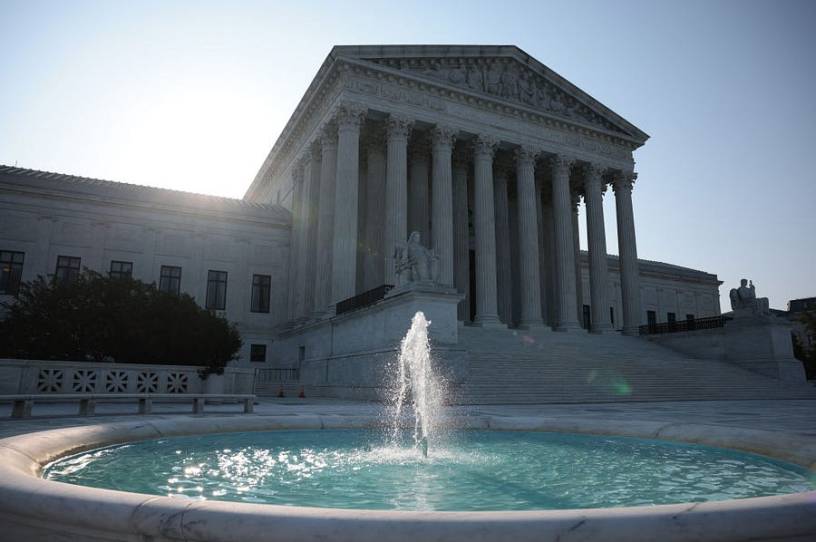 Happy Saturday! I hope you had a wonderful Thanksgiving and didn't miss this newsletter too much. After a very quiet holiday last year, we had family in town and multiple days of celebrating. It was a lovely time, except for a few hours on Saturday when my beloved Ohio State Buckeyes lost to Michigan for the first time in a decade. 
The biggest story of the week was the Supreme Court arguments in Dobbs v. Jackson Whole Women's Health, as the court considers the constitutionality of a Mississippi law that bans abortions after 15 weeks. The court could decide to uphold the law and overturn Roe v. Wade and Planned Parenthood v. Casey, the 1992 decision that upheld Roe but changed the framework for acceptable abortion restrictions from one based on  trimesters to one based on fetal viability. Or it could uphold the Mississippi law on narrow grounds and leave Roe and Casey in place. (The court could also strike down the Mississippi law. Given that there are six conservative justices, and based on reporting from the arguments, however, I would not bet my kids' college savings accounts on that outcome.)
I mention this not to jump in with my own punditry on the matter. For one thing, few people write as eloquently on this issue than our own David French. Plus, he and Sarah, who are both lawyers, are far better equipped to discuss the jurisprudence. (And in fact they did in a fantastic episode of Advisory Opinions. Listen!)
No, I bring it up because of a tweet I saw earlier this week. Karen Swallow Prior, a professor at Southeastern Baptist Theological Seminary, shared a letter she got after writing from a pro-life perspective for the New York Times. The letter writer said "With luck every woman in your family is raped and pregnant as a result, then forced to give birth to a psychopath's baby."
Get every newsletter and all of The Dispatch. Support quality, fact-based journalism.
Get Started
ALREADY HAVE AN ACCOUNT? SIGN IN