Our Best Stuff From a Pretty Good Week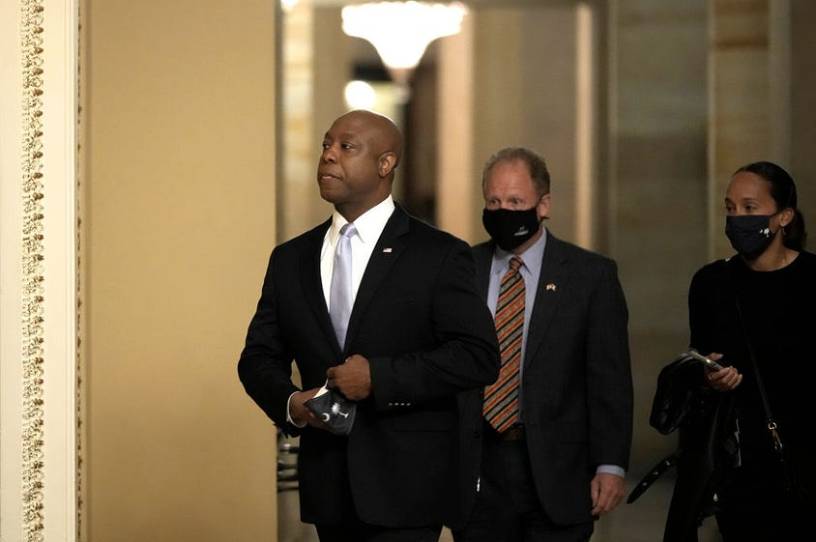 Happy Saturday! The sun is shining, the birds are singing, and I didn't need a down parka to sit through our son's baseball game this morning. Maybe it's the weather, or the fact I got my second vaccine dose this week, but I'm ending this week and heading into the next one feeling optimistic about a lot of things. 
First and foremost, we saw signs that the Republican Party is taking at least tentative steps to forge a path forward from the worst of the Trump era. On Wednesday night, South Carolina Sen. Tim Scott delivered a forceful response to President Joe Biden's address to a joint session of Congress. It's a fraught assignment that can, at minimum, turn you into a meme if you stumble (see Marco Rubio and his sips of water) and, at worst, help sink your entire political career (remember Bobby Jindal)? But Scott wisely called attention to the divide between Biden's promise to unite the country and govern in a bipartisan fashion to the reality of the Democrats going it alone in Congress and spending big on the way. He touted the criminal justice reform bill that he introduced in the Senate last summer, and talked frankly about his experiences as a black man in America while at the same time professing his belief that we are not a racist country. 
Scott clearly got under the skin of Democrats and progressives: Late Wednesday night and into Thursday morning, "Uncle Tim" was a trending topic on Twitter.