Our Best Stuff From a Revealing Election Week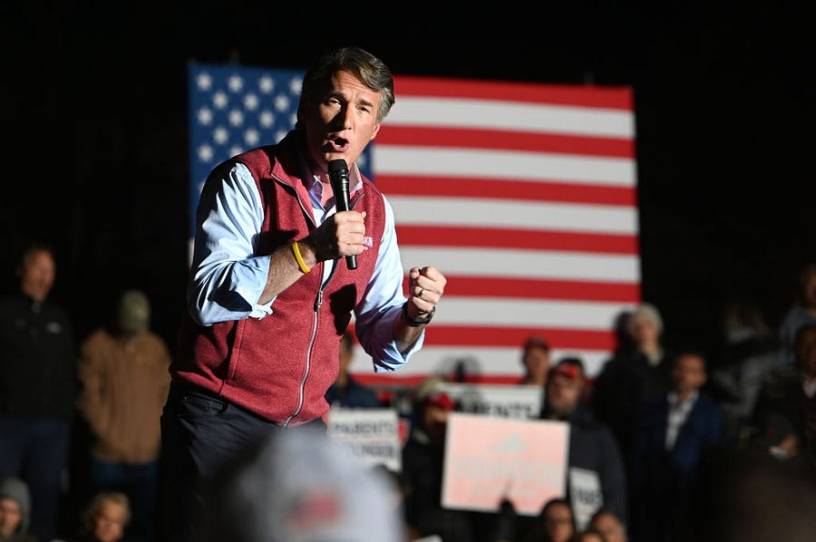 Happy Sunday! I know, I know. I usually send these out on Saturday. But it wasn't just a busy news week (Election Day, debates over spending packages in Congress, my victory over Steve in The Dispatch fantasy football league), it was a hectic one in the Ohio bureau. I made a quick trip to D.C. midweek to catch up with everyone and meet Jonah's famous dogs, Zoe and Pippa. And then I woke up Saturday and drove to Indianapolis so our youngest could compete in his first travel swim meet since the pandemic began.  
If you've been reading this newsletter since the early days, you know I've sometimes gauged the state of the pandemic by looking at how normal or abnormal sports are for our kids. I think it's because that's what they lost first. Back in March 2020, our youngest had qualified for the age-group state championship meet and we had planned a big family weekend in Columbus around it. And then Tom Hanks announced he had COVID and the NBA shut down and everything started falling like dominoes—including that swim meet.
It was a gut punch for a lot of reasons, including the fact we had switched swim clubs just to give his brother and him a better chance to swim in meets like that, and it was a bigger investment in both time and money. But also … Wilson really likes out-of-town swim meets. There are always team dinners and a designated team hotel, so he can run around with his teammates being goofy. And, of course, the breakfast buffets where you make your own waffles.
The pandemic took away not only those, but pretty much anything that made swimming fun. You could barely even talk to your teammates at practice, and it was a painfully slow return to competition. The first "meets" were glorified practices with maybe 20 other kids, no spectators, and no other teams. It showed how isolation can be hard on those who really need social interaction (we saw the same thing with remote learning, though we were lucky to have mostly in-person school last year): It was hard to keep his interest, and his performances definitely suffered.