Our Best Stuff From a Week of Congressional Chaos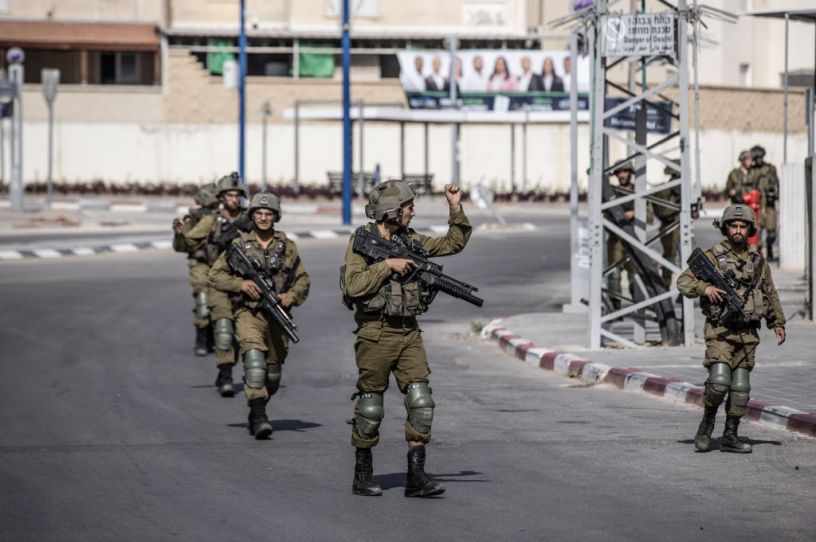 Israeli forces take security measures in Sderot, Israel, as clashes between Palestinian groups and Israeli forces continue near Israel-Gaza border on October 7, 2023. (Photo by Mostafa Alkharouf/Anadolu Agency via Getty Images)
Good afternoon. The past week was one for the ages, even by the standards of our dysfunctional and chaotic era. But congressional squabbles, however historic, pale in comparison to the news we woke up to Saturday.
Israel is at war once again, after Hamas launched a surprise attack on the country from the Gaza Strip. The terrorist group fired thousands of rockets into Israel and sent gunmen into more than 20 towns in southern Israel. Early reports indicate that hundreds of Israelis have died and more than 1,000 were wounded. The attack came on the 50th anniversary of the 1973 Yom Kippur War that pitted Israel against a group of Arab states led by Egypt and Syria. Israel has responded to the latest violence swiftly with strikes of its own. Officials in Gaza report that at least 230 Palestinians have been killed, and more than 1,600 injured, though that number should be expected to increase dramatically in the coming days.
According to CNN, Israel is preparing for attacks from the north, possibly from Lebanon or Syria. "The IDF is concerned about a possible attack coming from the northern countries of Lebanon or Syria, [Israel Defense Force spokesman Richard] Hecht said. 'We are ready in the north [in] case there is some Palestinian faction, in case they decide to come into it we will be ready, something we are looking at and we are ready for it.'"
This violence comes during a tenuous time in the Middle East. Our very own Charlotte Lawson, who is now based in Tel Aviv, recently reported on ongoing negotiations between Saudi Arabia and Israel to normalize relations. Her piece focused on a trip made by a Saudi delegation to the West Bank, which "suggests the kingdom is trying to secure concessions for the Palestinians as part of its own peace with Israel." There's just one problem: "the deteriorating legitimacy of Palestinian leadership, both among its own people and in the entire region, could stand in the way." Palestinians are frustrated with their own leaders, they feel betrayed by the Arab world, and violence between Israel and Palestinians has been on the rise in the West Bank.
You're out of free articles
Create an account to unlock 1 more articles