Our Best Stuff From a Week We Flew a Helicopter on Mars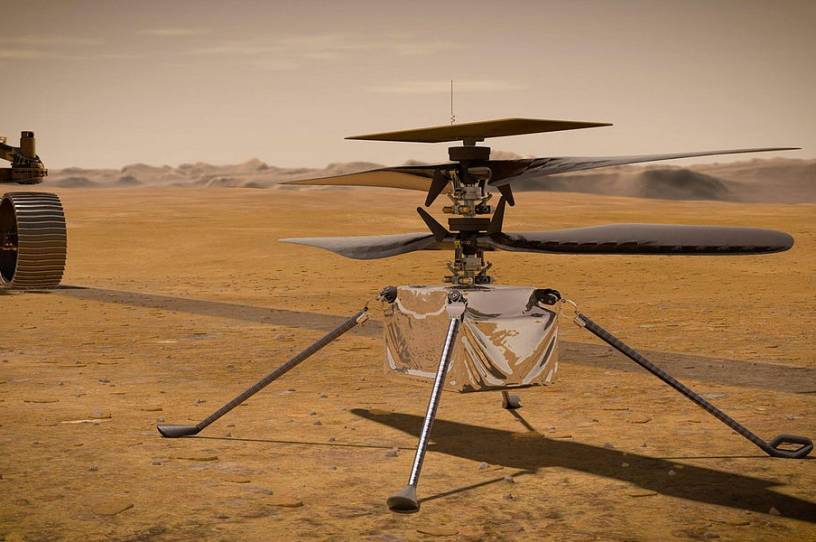 Happy Sunday! I'm thinking a lot about science this week. Regular readers probably know by now that one of my pet peeves is that everything is politicized these days. It consumes us and makes us cranky. Sometimes, it makes us stupid, like when Major League Baseball gets woke and ships the All-Star Game and its $100 million in extra economic activity from Atlanta—where 30 percent of businesses are minority-owned—to Denver—where less than 5 percent are—in the name of anti-racism. 
When it comes to science, the politicization is actually dangerous. Like with the pandemic, where some on the right decried masks as an affront to their personal freedoms and teachers unions remained hesitant to send their members back into schools despite evidence that it was reasonably safe.
But there's a lesser problem that bugs me. It makes science less cool, and it makes us less curious about amazing happenings. Now, science was never one of my best subjects in school, but it was always one of my favorites. So let's talk about that this week. 
First, as Jonah wrote about in his Friday G-File, the world could have a malaria vaccine soon. Now, that might not seem like a big deal in the U.S., but the disease kills 400,000 people in Africa each year. He gives a brief rundown on how mosquitos and the disease they carry have shaped the course of human history. It's heady stuff. And now we could have a solution that would save hundreds of thousands of lives a year.