Our Best Stuff from the Week Donald Trump Got Arraigned. Again.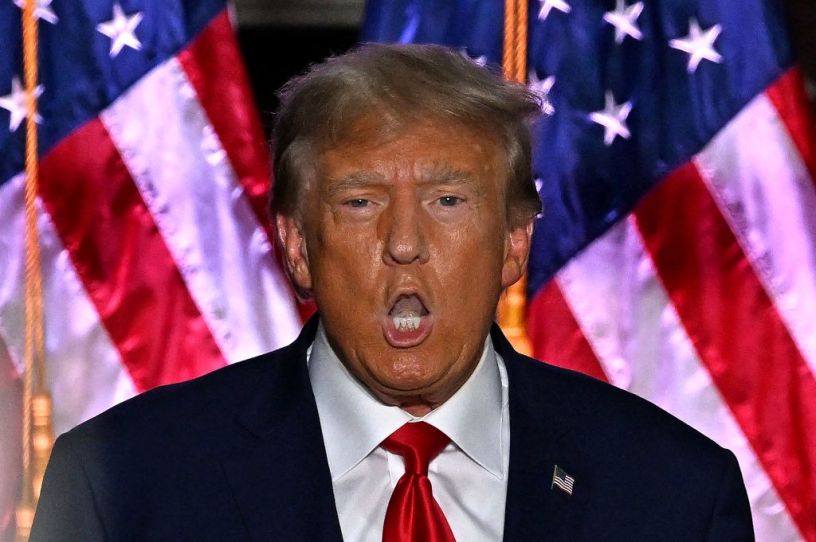 Former US President Donald Trump arrives to deliver remarks at Trump National Golf Club Bedminster in Bedminster, New Jersey, on June 13, 2023. (Photo by Ed Jones/AFP/Getty Images)
Hello and happy Saturday. Back when I was in college, professors liked to trot out an old Washington Post slogan (much better than its current one) touting journalism as, "the first rough draft of history." What our professors didn't tell us was that there would be so … much … history.
Former President Donald Trump was arraigned Tuesday in federal court in Miami on 37 charges for retaining classified documents after his term ended and obstructing efforts by the government to have them returned. It's the first time a former president has faced federal criminal charges, but it's not even the first time this former president has been indicted and arraigned. As we all know, Manhattan District Attorney Alvin Bragg charged Trump in April with 34 felonies for falsifying business records, related to alleged hush money payments made to a porn star with whom he allegedly cheated on his third wife.
All of this would be crazy enough if Donald Trump were just a normal former president who, having lost reelection, retired quietly and popped up to tout charitable endeavors or give commencement speeches. That, of course, is not our reality. Trump is not only seeking the 2024 nomination, he's leading national primary polling by roughly 30 points.
Which brings us to only the third staff editorial we've published in our nearly four-year history. (We previously called for Trump's impeachment after January 6 and condemned the Biden administration's chaotic withdrawal from Afghanistan.)