Our Best Stuff on Biden's First Year, Ukraine, and the March for Life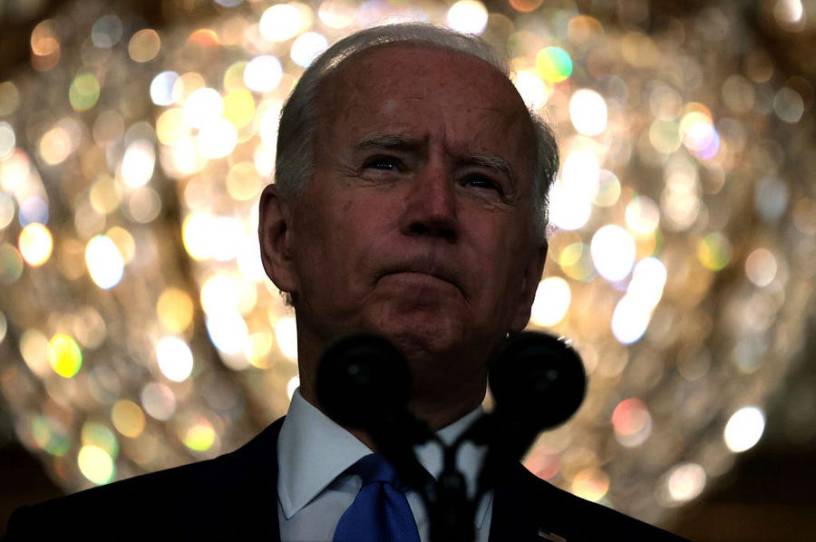 Happy Saturday! I hope yours is going as well as mine. The sun is out, the birds would be chirping if they hadn't flown south for the winter, and my Wordle streak is perfect. I'm going to try to keep this quick because, like many Americans, I'm getting ready to eat some chicken wings and watch the NFL playoffs.
Maybe I'm feeling chipper because we busted out of COVID jail this week. On January 12, two of our three kids tested positive. (Yes, we're all vaccinated. It hit before we had a chance to get them boosters.) It was annoying, but they were fine and didn't even miss that much school. We were off for Martin Luther King Day, and our district preemptively called a "calamity day" for Tuesday to deal with staff shortages. And then they were out of quarantine and back to school. 
I've written more than once about how lucky we've been on the schooling front. We had in-person school throughout the 2020-21 school year (with brief and targeted forays into remote learning when absolutely necessary). This year was as close as you could get to normal, at least until Omicron hit. Our schools send out emails alerting parents of any positive cases, and in the fall we'd go days, sometimes even a week, with no notifications. On January 10, though, we got this note from the high school: "We are writing to let you know that seven 12th-grade students, seven 11th-grade students, fourteen 10th-grade students, nine 9th-grade students, and three staff members have tested positive for COVID-19." Oof.
The pandemic has left its imprint on every aspect of our lives, obviously, but I don't know if anything illustrates the sheer frustration of having no great options for how to deal with it two years in than education.