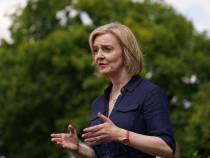 The favorite to become the next prime minister has already drawn the ire of unions because of her labor market reform proposals.
Johnson's failure wasn't Nixonian in its seriousness, but as with the 37th U.S. president, the cover-up was what brought him down.
The unorthodox leader is responsible for his own undoing and the predicament British Conservatives find themselves in.