2020 Will Be the Youth Election. No, Really.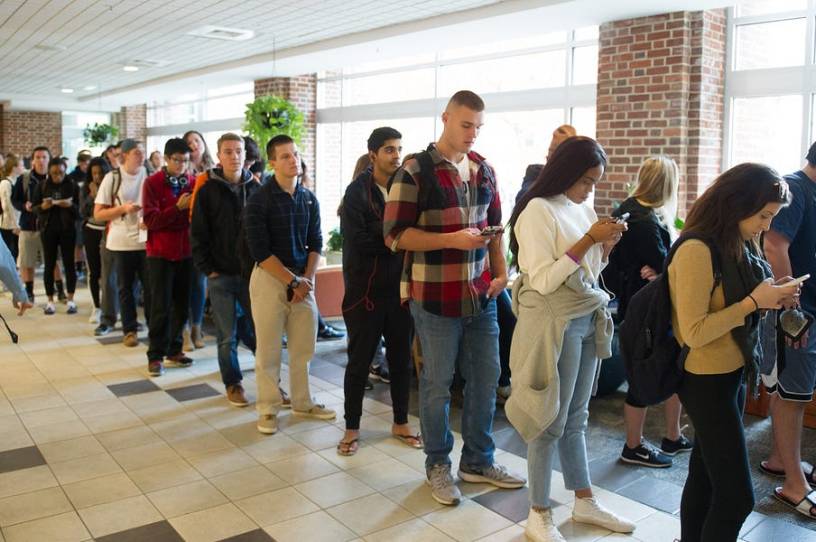 Democrats and Republicans had to reinvent their political conventions during the pandemic, but their new made-for-TV speeches continued to target the same audience: suburban voters, especially women, whom both parties see as potential swing voters. The two parties, and most political pundits, continue to underrate the rapidly growing influence of young voters. New poll data shows that young voters will be a strong, perhaps decisive, force in the 2020 election. The two parties must take them seriously.
The Knight Foundation just released a revealing new national survey of 4,000 full-time college students currently enrolled in four-year degree programs. The survey confirms that political engagement among Gen Z voters is pervasive and serious. No previous generation of new and recent voters has shown similar commitment to vote and make a political difference in other ways. Although Gen Z voters prefer Democrats to Republicans, they are not firmly and permanently committed to either party, and they reject many partisan orthodoxies. Young voters are eager to change our broken politics, and they are up for grabs. The candidates who attract their favor this November will gain a major advantage, especially in close races. 
Young voters are indeed fired up. The Knight data shows that 71 percent of Gen Z college students say they are "absolutely certain" they will vote in the upcoming election, with female students expressing greater certainty than their male counterparts by a margin of 10 points. Democratic identifiers are the most likely to be absolutely certain they will vote (81 percent), followed by Republicans (74 percent) and Independents (63 percent); so large majorities of all outlooks. 
Before you shake your head and point out that every election features stories about how the youth turnout could shape the election—and then it doesn't—the figures today are far higher than what was reported in earlier surveys before previous presidential elections. In 2016, 49 percent of 18–29 year olds stated that they would "definitely" be casting a vote, and in 2012 the figure was 48 percent. The actual turnout? In 2016 it was 43 percent and 41 percent. Moreover, 79 percent of college students today believe that most or all of their close friends will be voting in November—this is greater than the national figure of 71 percent, which again shows that the youthquake is materializing.