A Modest Step Toward Entitlement Reform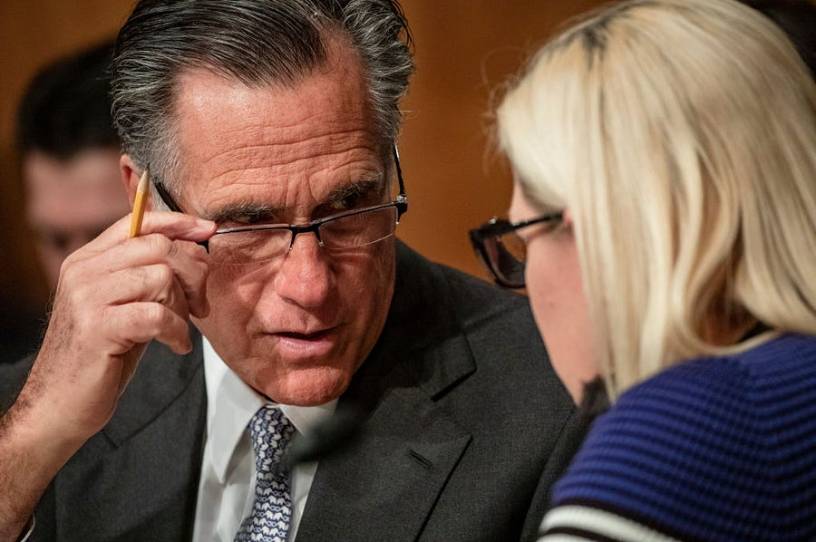 It has been said that Washington has two standard responses to America's challenges: do nothing, or overreact. We are all witnessing President Biden's $6 trillion overreaction to the (improving) economy and our (very loosely defined) infrastructure needs. At the same time, Washington is doing nothing about an economic challenge that will ultimately cost many times more than $6 trillion and risk the economic security of tens of millions of Americans: the collapsing finances of the Social Security and Medicare systems.
But not all hope is lost. Sen. Mitt Romney (R-UT), joined by a bipartisan coalition of senators such as Kyrsten Sinema (D-Arizona), Todd Young (R-Indiana), Mark Warner (D-Virginia), John Cornyn (R-Texas), Joe Manchin (D-West Virginia), and Rob Portman (R-Ohio)—as well as a bipartisan coalition in the House—has introduced the TRUST Act (S. 1295), which would set up a bipartisan legislative process to keep the Social Security, Medicare, and highway trust funds solvent.
It is not an overstatement to point out that Washington's long-term solvency and nothing less than America's economic future is at stake. Over the next 30 years, Social Security and Medicare face a combined $100 trillion cash shortfall. This staggering shortfall is simply the amount of scheduled benefits and resulting interest costs that will exceed these programs' incoming payroll taxes, benefit taxes, and Medicare premiums. And while some fixate on the raided Social Security trust fund, that comprises just 3 percent of the $100 trillion hole.
These shortfalls account for 97 percent of all new projected debt over the next three decades, meaning that the rest of the federal budget is essentially balanced over the long-term. Paying these programs' annual cost would eventually require choosing between painful options such as raising the 15.3 percent payroll tax to 33 percent, instituting a 30 percent value-added tax (basically a national sales tax), or eliminating the majority of the remaining federal budget. No, not even 100 percent tax rates on the rich, nor eliminating the entire defense budget, would come close to footing the bill. The middle class will have to pay.