A Small Town Prepares to Welcome Refugees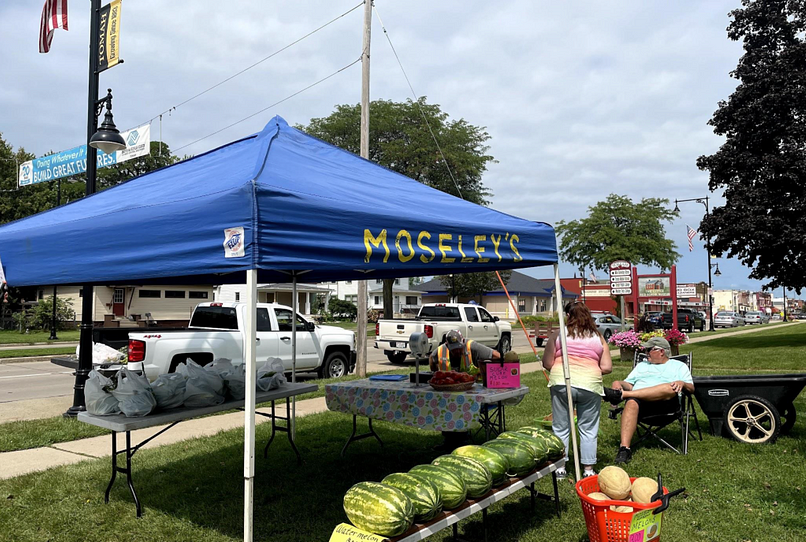 During a languid morning on the 1950s-era main street of Tomah, Wisconsin, it is impossible to tell a critical event in a worldwide humanitarian crisis is taking place a mere stone's throw away. Superior Avenue, which bisects the town of a little more than 9,000 residents, is almost empty, save for the occasional employee popping out of a mom-and-pop storefront to grab a quick smoke.
Tomah sits about 10 miles from Fort McCoy, an Army base quickly filling up with refugees from Afghanistan. Since Sunday, more than 1,000 Afghan refugees have been brought to the rural Wisconsin military base, and more are showing up daily.
Over the past week, Americans have watched in horror as citizens of Afghanistan have risked their lives to travel to the chaotic airport in Kabul. In the early, chaotic hours after the fall of Kabul, some clung to the outside of planes in an attempt to escape before the U.S. military gained control over the airport. Those scenes were replaced by images of Afghans crowding outside the airport gates, with a few cases of people passing children forward to U.S. troops on the wall. And finally, on Thursday, a pair of explosions killed more than 100 people, including 13 U.S. servicemembers.
"They helped us out in a tough situation over there, and for us to turn our backs on them would be the absolute wrong thing to do," retiree Frank Best told me as he sat in a lawn chair near the Tomah farmer's market on the western edge of downtown. "We contributed to their problems, so we gotta help them out of theirs."
You're out of free articles
Create an account to unlock 1 more articles