Abortion May Tip Opinion Polls, But it's Not Sinking Brian Kemp's Lead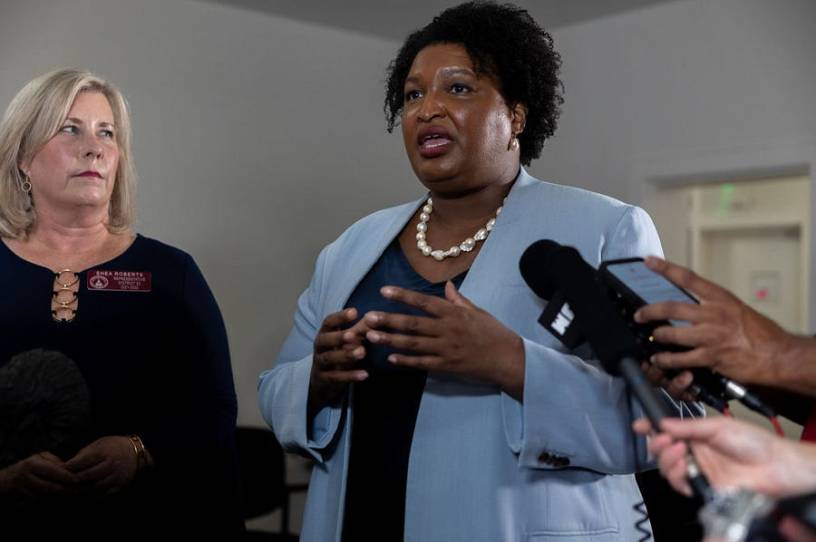 In May 2019, less than four months after taking office, GOP Georgia Gov. Brian Kemp followed through on his campaign promise to sign a law that declared a fetus with a detectable heartbeat a "natural person" and "human being" and banned most abortions in the state after about six weeks of pregnancy. He likely wouldn't have anticipated at the time that this law, which was immediately slapped down by a pair of Roe-era courts, would reemerge as a reelection-year issue.
But last month, in the wake of the Dobbs v. Jackson Women's Health decision that freed states to place significant restrictions on abortion for the first time in decades, a federal court ruled Kemp's "heartbeat law" could take effect. Five months before Kemp's highly anticipated November rematch against Democrat Stacey Abrams, the politician and get-out-the-vote activist widely credited with leading the charge to turn Georgia from solid red to purple over the last few cycles, the state of Georgia's abortion access has flipped completely on its head.
Electorally, this seems to matter less than you might think.
In the months since Dobbs, the smart money has been that the national political repercussions play in favor of the Democrats—a hypothesis supported first by a swing in the generic congressional ballot that followed the court's decision and then by a ballot referendum in solid-red Kansas in which voters overwhelmingly rejected an amendment to the state constitution to permit the legislature to pass new abortion restrictions.
You're out of free articles
Create an account to unlock 1 more articles