An Economic Rift on the Right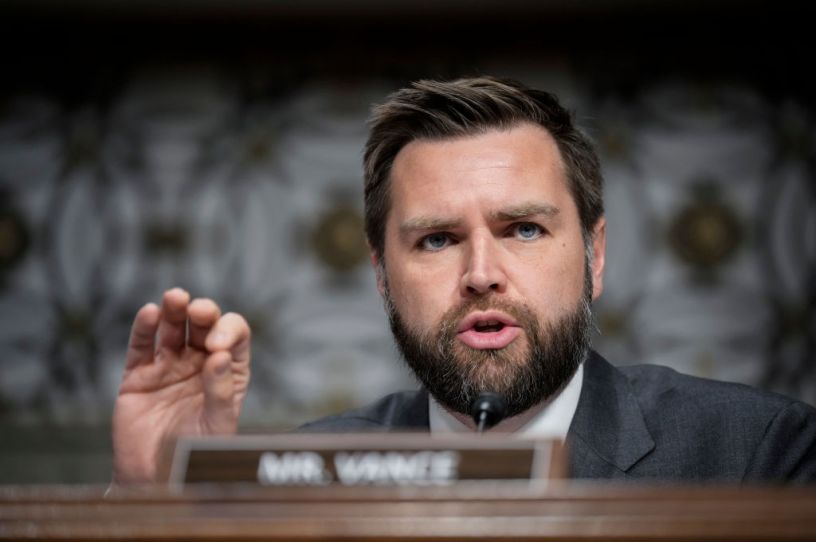 Sen. J.D. Vance during a Senate Banking Committee hearing on May 16, 2023. (Photo by Drew Angerer/Getty Images)
Oren Cass has long been a controversial figure on the right. But the political adviser's vision for a new conservative economic agenda is finding a receptive audience with some GOP lawmakers.
Republican Sens. Marco Rubio, J.D. Vance, Todd Young, and Tom Cotton joined Cass Wednesday at a forum hosted by his think tank, American Compass, which advocates a family- and worker-centered conservative economic plan that seeks to combat what Cass and others say are the shortcomings of free-market fundamentalism. American Compass' goal for the forum was to boost its new policy handbook, which recommends measures such as bolstering collective bargaining, embracing social insurance (think Social Security and Medicare) over means-tested welfare, and allowing the discharge of student debt in bankruptcy.
"The industrial commons requires protection, to ensure that its capital base, talent pool, and centers of innovation fuel productivity gains and provide for the national defense," Cass writes in the handbook's foreword. "So does the labor market, to ensure that the nation's workers are essential to economic success and prepared for contributing to it. So does the social fabric, to ensure a sense of place, caring relationships built on mutual obligation, and the solidarity to solve problems and counter threats."
Rubio has been at the forefront of this new economic agenda for years, foreshadowing Cass' argument that "Adam Smith's 'invisible hand' is an explanation of how capitalism can work, not a promise that it will" in a 2019 speech at Catholic University.