Another Day at the Track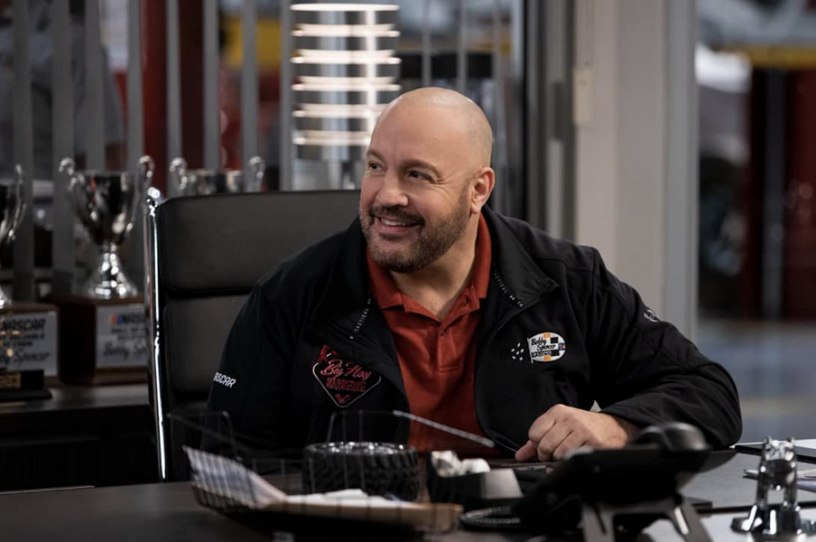 Kevin James is a very funny man. There are times in his new show The Crew—available on Netflix—where he cracks a joke and his co-stars seem to genuinely double over at what was probably an improvised line. But while Kevin James is a very funny man, The Crew, sadly, is not a very funny show. 
The Crew follows a NASCAR racing team, with crew chief Kevin Gibson (James) serving as the protagonist, as they're forcibly modernized by new CEO Catherine Spencer (Jillian Mueller) after she takes over from her racing-legend father Bobby Spencer (Bruce McGill). A NASCAR garage is not your typical workplace, but James said he was attracted to The Crew because he'd never done a workplace comedy before. 
"I didn't want to do necessarily a Talladega Nights take on [NASCAR]. … It's just a workplace comedy, it's about relationships, it's about characters," James told The Dispatch. 
The show is centered around the relationship between good ol' boy Kevin and Stanford-educated Catherine Spencer, who butt heads over their different ideas for the team. The blue collar vs. white collar conflict feels like it was designed to capture the class zeitgeist of the past few years, but to the show's credit, it's more interested in finding humor in this conflict than acting as a self-serious criticism of ideologies or worldviews. Alas, that humor is inconsistent and overly reliant on clichés and worn-out jokes, buoyed by a grating laugh track.