How Biden Is Appeasing Progressives With His Education Department Picks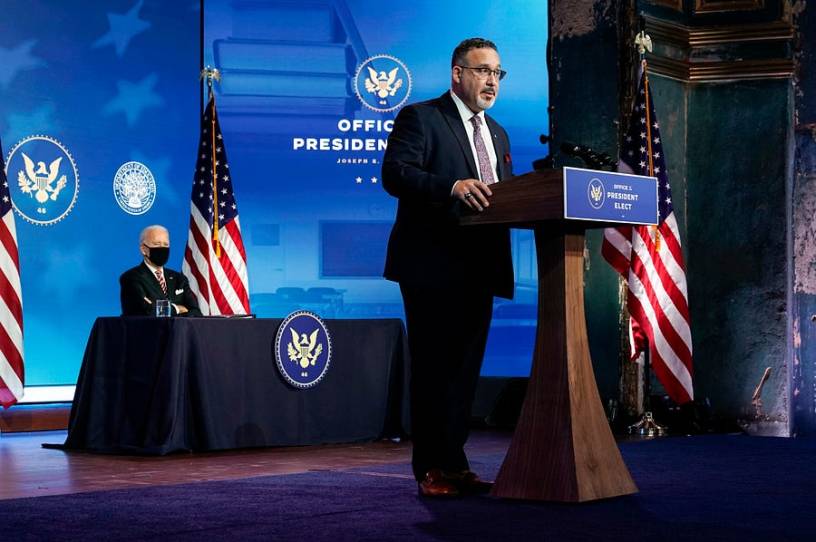 In his inaugural address, President Biden called on Americans to bridge our divides, lower the temperature on our national debates, and work together to defeat the pandemic. He's repeatedly said that one of his priorities is getting America's kids back to school. All good and heartening notes. 
Moments into his tenure, Biden then waded into the culture wars by issuing executive orders that dismantled the "1776 Commission" and declared that girls' sports could no longer exclude biologically male athletes. His administration has signaled that more than $100 billion in new federal aid is necessary for "most" schools to open sometime this spring, even as some union leaders have hinted that schools may not be fully open even in the fall. And, on Biden's second day in office, the first lady publicly welcomed the heads of the nation's two major teacher unions to the White House, while lamenting how tough things are on teachers this year. 
So, which will it be? Will Biden's education agenda be one of common ground, lowered temperatures, and getting kids back to school—or will it be one of culture clashes, resurgent union power, and blue state schools that stay shuttered into fall 2021 (or even beyond)?
The most obvious tea leaf to read is Miguel Cardona, Biden's nominee for secretary of education and a safe bet to be rapidly confirmed. Unfortunately, Cardona is very much a blank slate. Having spent most of his career out of the public eye—first as a classroom teacher, principal, and assistant superintendent in a smallish district in Connecticut, and the past 18 months as head of Connecticut's education agency—Cardona has no clear public stance on charter schooling, testing, teacher unions, tenure, "reform," higher education, and the rest.