Canceling Student Loan Debt Is a Terrible Idea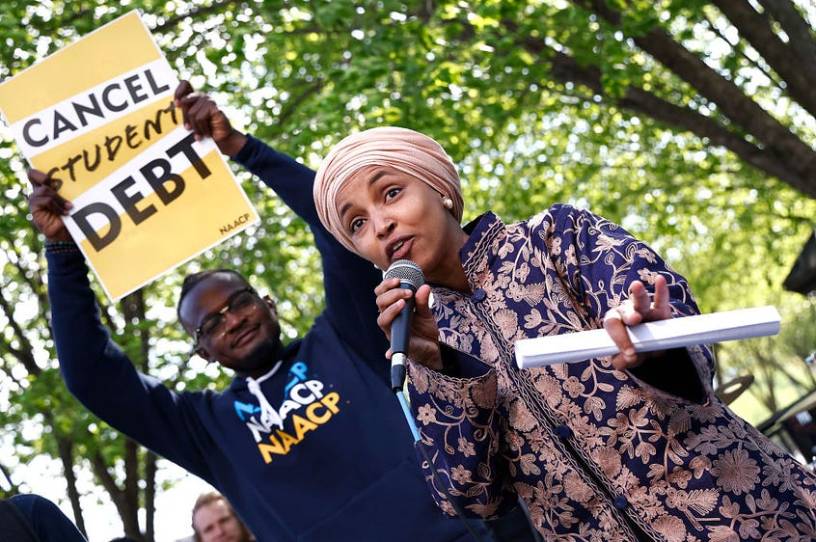 President Biden is reportedly weighing an executive order that would attempt to cancel some or all of the $1.6 trillion in federal student loan debt. Leading congressional Democrats have endorsed a full forgiveness of all federal and private student loans. I can relate to these relief demands—my own family will be paying off student loans well into our 50s. Nonetheless, student loan forgiveness would be an unnecessary and destructive policy for the following reasons:
Student Debt is Not a 'Crisis'
The student loan "crisis" is primarily a manifestation of the progressive bubble—young, urban, college-educated professionals who are dealing with the high cost of rent, child care, and student loans. This includes the legislative and campaign staff of progressive politicians (and sometimes the politicians themselves!), who surely see their own self-interest in framing their personal finances as a crisis. Outside this bubble, student loan repayments are most often a manageable annoyance.
According to education expert Beth Akers, two-thirds of millennials carry no student debt because they did not attend college or were able to avoid loans. Of those who did borrow, the typical student graduates with a $30,000 student loan for a bachelor's degree that will raise average lifetime incomes anywhere from $1 million to $2.8 million (although these returns vary widely with the major). This is an enormous return on investment. This $30,000 loan with a 4 percent interest rate would require monthly payments of $182 for 20 years, or approximately 4 percent of the typical earnings. Only 6 percent of student borrowers take out more than $100,000 in loans, and they are heavily concentrated in law school and medical school. In fact, 40 percent of all student debt was borrowed for graduate and professional programs, which represent investments in even higher lifetime incomes.
The small percentage of overly burdensome student loans generally consist of: 1) graduates of medical, law, or business schools who can expect much higher lifetime earnings; 2) expensive graduate degree holders in liberal arts fields with an uncertain job outlook; and 3) those who take out loans but never graduate.