Creedence Clearwater Revisited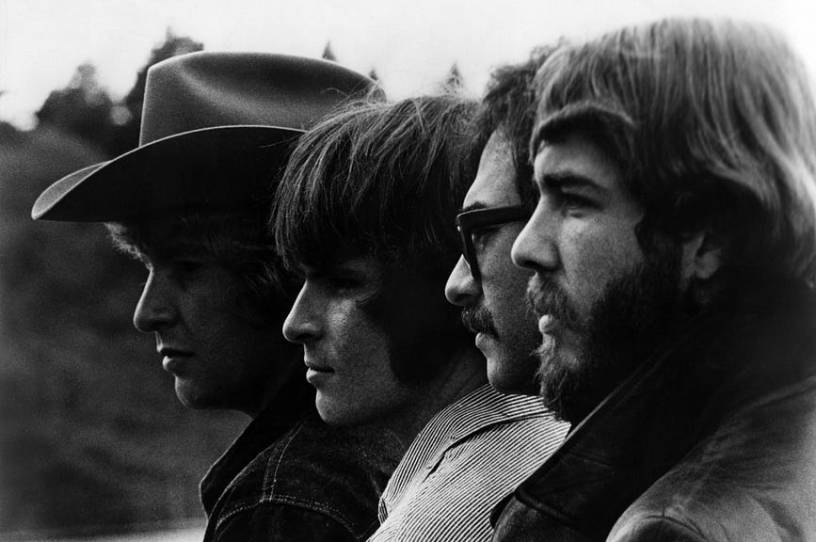 In his speech inducting Creedence Clearwater Revival into the Rock & Roll Hall of Fame, Bruce Springsteen got to the heart of what makes the band so special. Their music was "severe; precise; lyrically spare and beautiful," he said. Written in "an American tradition," their songs seemed to be written for "waylaid Tom Sawyers and Huck Finns." He recalled how, when starting out himself, he would often play their hits in a local bar, and watch the songs establish a brief and beautiful camaraderie among the diverse patrons: "rough kids just out of high school, who hadn't been snatched up by the draft yet; truck drivers heading home south through the Jersey pines … and a mixture of college and working girls, women with bouffant hairdos, and a small but steady hippie contingent." They all loved CCR.
In fact, there was a brief moment when it looked like Creedence might eclipse the Beatles. The four boys from California's Bay Area—lead singer John Fogerty, his brother Tom on rhythm guitar, and their junior high school classmates Stu Cook and Doug "Cosmo" Clifford on bass and drums, respectively—had played together since 1958. But they hit gold a decade later with songs such as "Suzie Q," "Proud Mary" and "Green River," and were soon performing before immense crowds at mega-concerts, including Woodstock. Their records outsold the Beatles, who broke up just four days before Creedence took the stage at London's Royal Albert Hall on April 14, 1970, as part of their first European tour.
Then it all disappeared. Tom quit in 1971, and simmering anger between the remaining members made collaboration impossible. A year later, their final album earned a damning review from Rolling Stone's Jon Landau, who called it "the worst album I have ever heard from a major rock band." Six months after that, CCR was kaput. John Fogerty refused even to be in the same studio with his former collaborators—a feud that continues to this day. 
Creedence did virtually no merchandizing, and its amateurish marketing was overseen almost entirely by John. As a consequence, almost nothing remains of them except the music. That's why the simultaneous release of John Lingan's book A Song for Everyone: The Story of Creedence Clearwater Revival and Netflix's rockumentary Travelin' Band: Creedence Clearwater Revival at Albert Hall are so welcome. Together they help recapture the magic of the biggest rock group ever to vanish into thin air.
Get every newsletter and all of The Dispatch. Support quality, fact-based journalism.
Get Started
ALREADY HAVE AN ACCOUNT? SIGN IN