Dispatch Live: Mike Johnson's Capitol Hill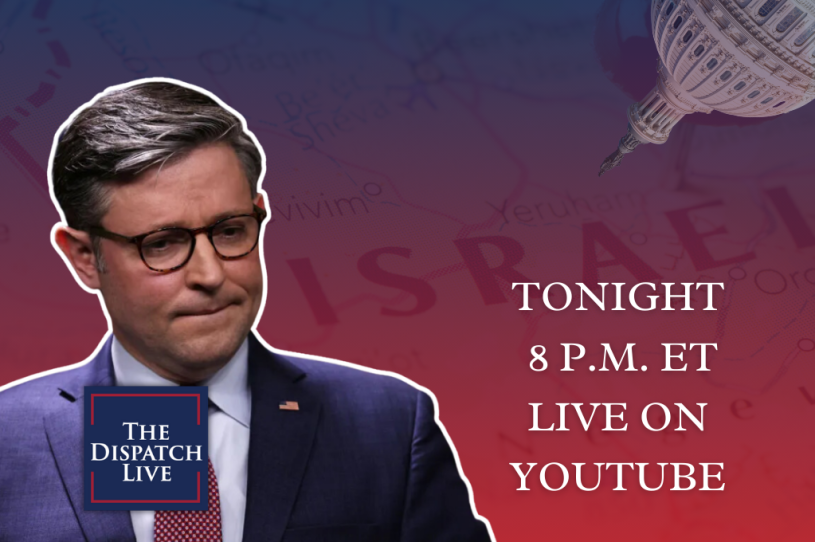 Mike will host this week's Dispatch Live while Kevin recovers from his Texas-sized headache. David Drucker joins to talk about lawmakers' reaction to Israel and how Speaker Mike Johnson is holding up. Andrew will stop by to give an update from the Dean Phillips campaign trail, and Chris will give an update on the No Labels movement.
Grab a drink (or a few), get your questions ready, and join us at 8 p.m. ET on YouTube for this week's Dispatch Live.
Dispatch Live recordings are made available as a members-only podcast on select platforms. If you can't make it for the live broadcast, see below for information on how to access the podcast.
Q&A: We want to hear from you during the show. To ask questions of our panelists and interact with other members you can use the YouTube Live chat feature or simply comment on this post during the broadcast.