Finding Reasons to be Grateful in a Year Like No Other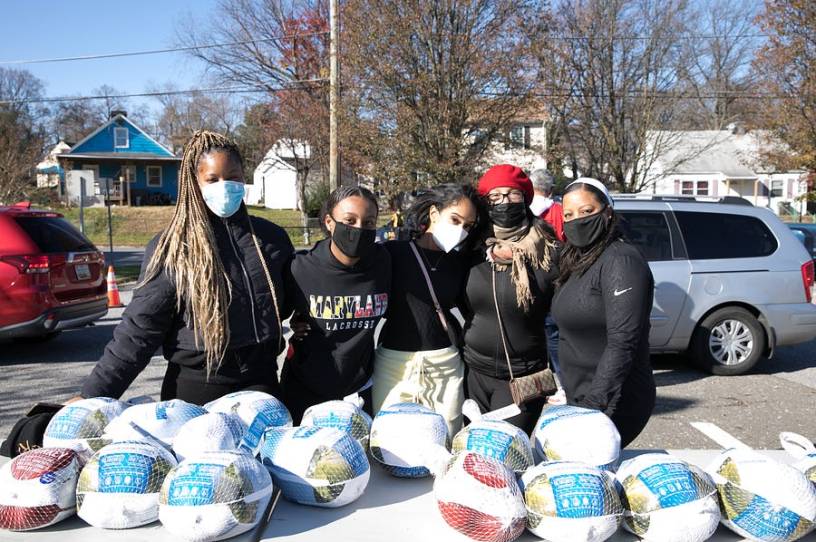 In a year in which millions of Americans won't be celebrating Thanksgiving with their loved ones, it's tempting to skip out on the simple act of being thankful. A muted holiday season feels like the final blow in a year defined by a pandemic, racial strife, wildfires, and a president who won't admit he lost an election. But take five minutes in honor of Thanksgiving to refill your glass with some optimism and joy. There is plenty to decry at home and in the world, but there's much to rejoice in.
At the turn of the 21st century, 27.7 percent of the globe survived on $1.90 a day or less. Now that number is 9.4 percent—and would have been 7.9 percent were it not for the pandemic.  Global life expectancy is also up from 67.1 to 73.2; adult literacy from a hair under 80 percent to 86.7 percent. And child mortality has dropped dramatically over the last 20 years from 9.82 million annual deaths worldwide to 5.2 million. In the year 2000, our own per capita income in America was $42,970; it's now $56,663. In 2000, 54.2 percent of eligible Americans voted; in 2020 that number is projected to be 66.8 percent.  Sure, it took Donald J. Trump to bring out millions of new voters (both for and against his presidency), but that is the beauty of democracy. The people voted, and their choice will be heard. 
Yes, there was democratic backsliding in the world, and Russia, China, and Iran are working to ensure there will be more. But in the last year, crowds of demonstrators have overthrown their governments in Lebanon, Iraq, Sudan, and further afield. In Iran, they have come out again and again to demand accountability in the face of a terrifying regime. The power of the people is a cause for rejoicing. It may not always have the desired effect, but the courage to stand and demand better governance is to be celebrated.
Where there was bad news—and there was plenty—the United States often stood with the oppressed; in Hong Kong, Xinjiang, Iran, Venezuela, and Ukraine especially. Notwithstanding the doubts of many and the disapprobation of Team Trump, the reality is that the United States stood tall for values that matter to people. We worry, rightly, about a growing indifference to the problems of the world. Many Americans feel left behind by the integration of global markets and trade agreements that render their work less meaningful, or abolish their jobs entirely.