German Leaders Are Out of Touch on Ukraine. One Politician Is Forcing Their Hand.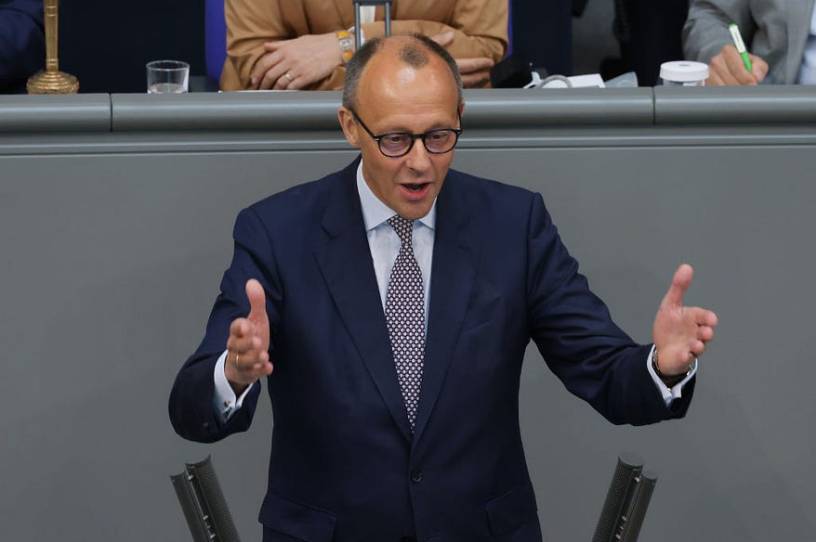 When Russia invaded the Crimean peninsula in February 2014, the swift conquest assured that Vladimir Putin could make the trip to the recently annexed territory for Victory Day on May 9 of that year. The day marks the victory of the Red Army against Nazi Germany in World War II, but also serves to underline Russia's military power. Given that the current invasion of Ukraine started in February, it isn't far-fetched to believe that Putin once envisioned himself standing in what he would consider a "liberated" Ukraine on Victory Day. However, despite a long-awaited clue about the direction of the war, Putin's speech in Moscow revealed little about the autocrat's plans.
It's now impossible to imagine Putin appearing in Kyiv anytime soon, if ever. But one of the biggest public relations victories for Ukraine has been the steady stream of Western leaders visiting with Ukrainian President Volodymyr Zelensky in recent weeks: U.K. Prime Minister Boris Johnson, U.S. Secretary of State Antony Blinken and Defense Secretary Lloyd Austin, the foreign ministers of Poland, Slovenia and the Czech Republic; and others.
Germany is noticeably absent from that list, but that could soon change. Zelenksy had previously said that German President Frank-Walter Steinmeier wasn't welcome; the chilly relations stemmed from the fact that Steinmeier and German Chancellor Olaf Scholz, both Social Democrats, have long pushed for closer ties to Russia, particularly on energy, and have been ambivalent about a Russian energy embargo. But Ukraine's president reversed himself and invited the pair last week.
Now that moves towards a comprehensive embargo have been more promising on the European Union level, Zelensky's invitation—which German leadership will eventually be politically forced to accept—is taunting the Russians, who celebrate a Victory Day without victory to show for.