Giving the People What They Want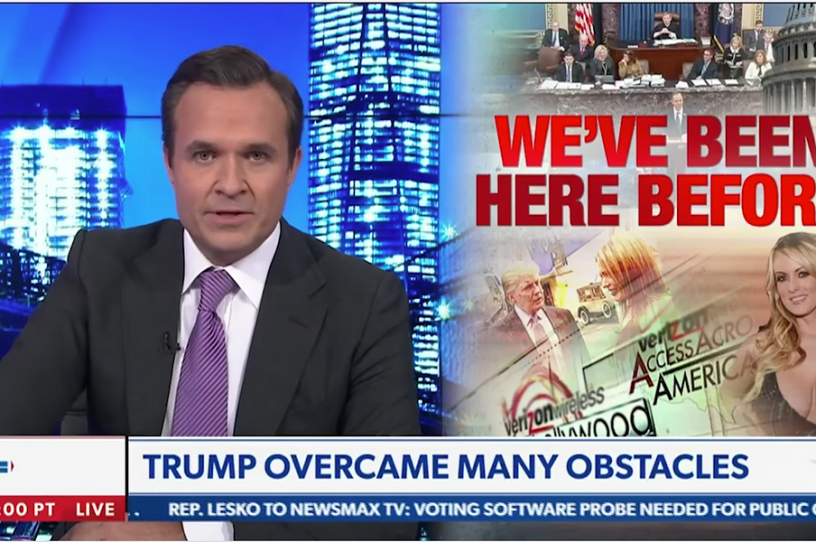 Many Trump supporters expressed outrage at Fox News when the network's decision desk called Arizona for Joe Biden on Election Night. Even though the race tightened, the network stood firm and, in the end, was proven right. But by then, some viewers had tuned out and turned to different news sources—two in particular which openly tout their support of President Trump. 
One America News Network and Newsmax have seen their ratings surge in the weeks since the election. Newsmax, which claims to be available in 70 million households, drew a record 1.1 million viewers last Thursday. OAN's numbers are harder to nail down, partly because it does not subscribe to Nielsen measurements, but its YouTube channel has 1.2 million subscribers. Neither has yet called the race for Joe Biden.
What about these networks appeals to let-down Trump voters? They answer is simple: They tell them almost exactly what they want to hear.
I spent the last few days toggling between Newsmax and OAN to see what these right-wing pro-Trump networks were offering up. What did I learn? First and foremost, if these were your main news sources, you could be forgiven for thinking that America was in the middle of a closely contested legal fight over widespread election fraud, with the outcome still at least somewhat in doubt. And even if network guests and anchors sometimes admitted that Trump's chances were increasingly remote, the sense that Democrats got away with high levels of election fraud and misdeeds pervades coverage. 
You're out of free articles
Create an account to unlock 1 more articles