Hey Hey, My My, Apocalyptic Politics Will Never Die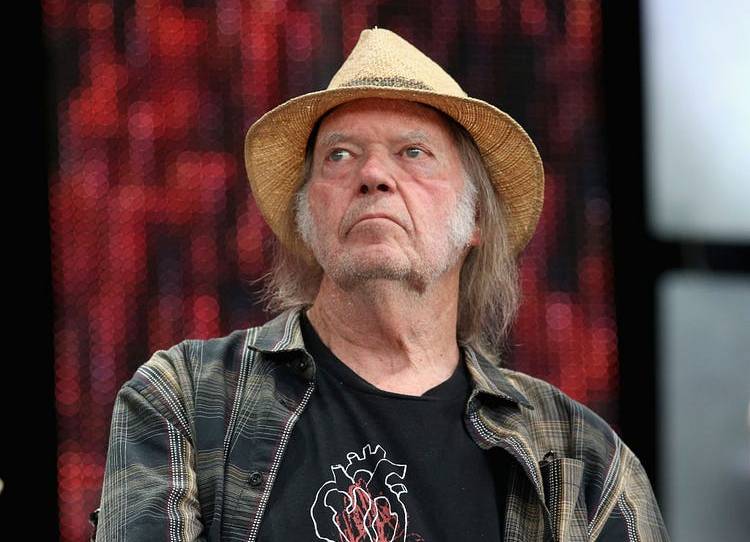 When Neil Young recorded Hey Hey, My My in 1978 with his band Crazy Horse, he was 32. 
It is possible that Young knew that one day he would be most famous to a new generation as being the 76-year-old having a very public argument about medical science with a man who had previously paid people to consume horse rectums on television and despaired at the thought of living a long life. 
But more likely than him being a seer is that with the lyrics, "It's better to burn out than to fade away," Young was talking about mortality and the changing of guard in rock 'n' roll. It was around the time of Elvis Presley's death—"The King is gone, but he's not forgotten"—and as young punk rockers were leading a frontal assault on the old rock regime, even while falling into the same traps—"This is the story of Johnny Rotten."
We can't know what 32-year-old Neil Young would have thought of the 76-year-old version of himself: with a mullet and a fedora that make him look like he works the early shift at a pawn shop and arguing about vaccines with the former host of Fear Factor. Even Young can't know how the 1978 version of himself would have felt about him now. Our minds do us the favor of sanding down such perceptions over time.

At 32, Young was between the founders of the genre like Presley, who died at 42 as a bloated, cartoon version of himself; and punks like Rotten and his Sex Pistols bandmate, Sid Vicious, who died of an overdose at age 21, even before Young's song could be released.