History Offers Biden a Way Forward on Russia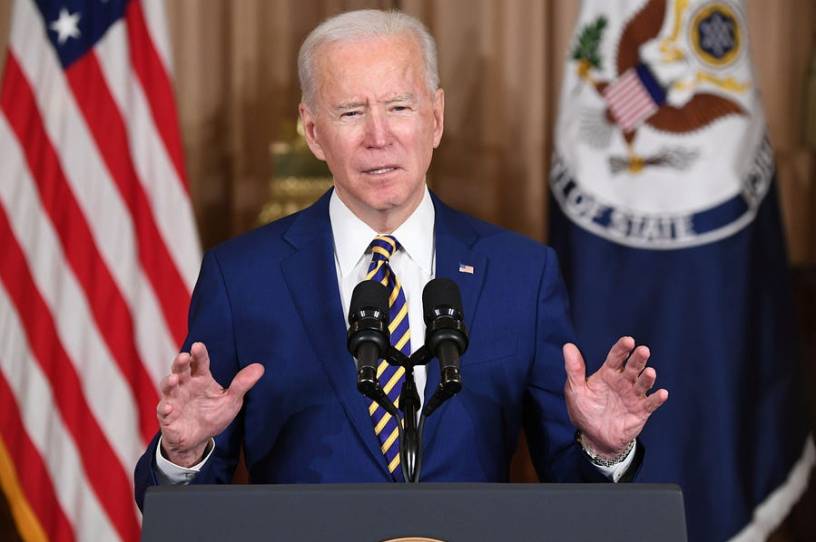 When in his first foreign policy address to the nation President Joe Biden declared, "America is back," he was referring to the United States undertaking the kind of diplomatic engagement it had practiced in the years before the Trump administration. But when it comes to today's Russia, there is a historic precedent that Biden's remarks also call to mind.
This week marks the 75th anniversary of when George Kennan, then a career diplomat serving in the American Embassy in the Soviet Union, sent the State Department his breakthrough Long Telegram outlining how America should deal with a hostile Soviet Union. 
Kennan was on his second posting in Moscow at the time of his Long Telegram. The first one lasted from 1933 to 1937; the second had begun in 1944. "I reached figuratively, for my pen," Kennan wrote years later in his Memoirs: 1925-1950, "and composed eight thousand words—all neatly divided, like an eighteenth-century Protestant sermon, into five separate parts."
Kennan sought to explain why the Soviet Union, which had been America's ally in World War II, would not continue in that role in the postwar world. Short of war, the Soviet Union would, Kennan contended, do everything in its power to undermine American influence. Russian dictator Joseph Stalin, Kennan predicted, would move to increase his power and that of the Communist Party. There would be no transition within the Soviet Union to democracy or a liberalization of the state-run economy.
Get every newsletter and all of The Dispatch. Support quality, fact-based journalism.
Get Started
ALREADY HAVE AN ACCOUNT? SIGN IN