Hong Kong Isn't an Endgame for China. It's a Starting Point.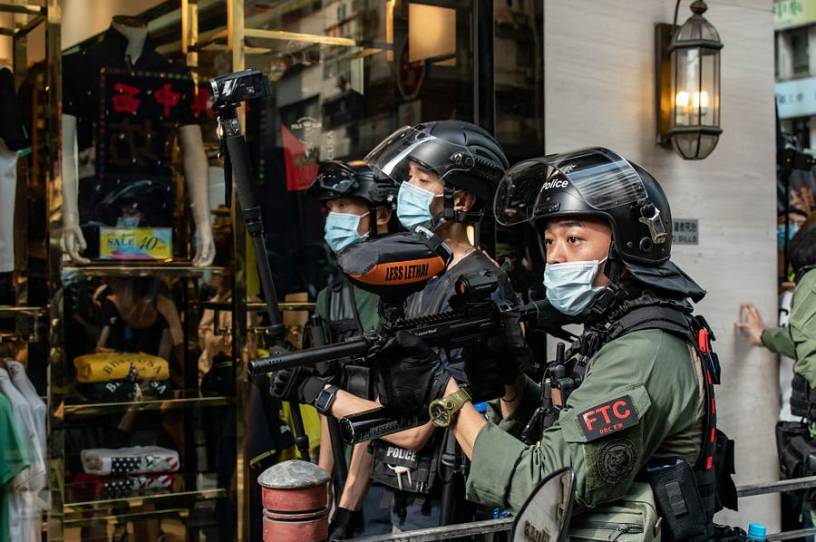 When asked for a response to recently proposed legislation in China that would make Hong Kong's elections favor Beijing loyalists even more, U.S. State Department spokesman Ned Price condemned the move and said Washington would "galvanize" collective action against Beijing. A few short days later, the proposal passed into law. While some Western nations did respond with condemnation and targeted sanctions, the measures once again failed to dissuade China from crushing Hong Kong's already narrowing freedom.
But assimilating Hong Kong is not Beijing's end game. It's the beginning—the first domino to fall as China attempts to erode freedom globally. China is playing a long game, one that requires the United States and its allies to consider very different policy choices, ones that would focus on making our own democratic institutions more resilient to infiltration, especially by China's increasingly sophisticated influence campaign. Such a pivot to home is long overdue.
Hong Kong is a proving ground for testing China's global influence. Until recent years, its foreign policy philosophy, as laid out by former Chinese Communist Party leader Deng Xiaoping, was to "hide its strength and bide its time" in exchange for a peaceful rise. When President Xi Jinping came to power and threw out that philosophy, Hong Kong was an obvious place to start. For the first time, the Chinese government had to develop effective tactics to overturn a place with a very different political system. If those tactics work—which from today's vantage point, they do—the Chinese government may conclude that the same infiltration tactics may also work elsewhere.
What tactics have likely succeeded in China's Hong Kong operation? Those dealing with the economy, population, and propaganda.