How Professors—Not Administrators—Got Students Through the Pandemic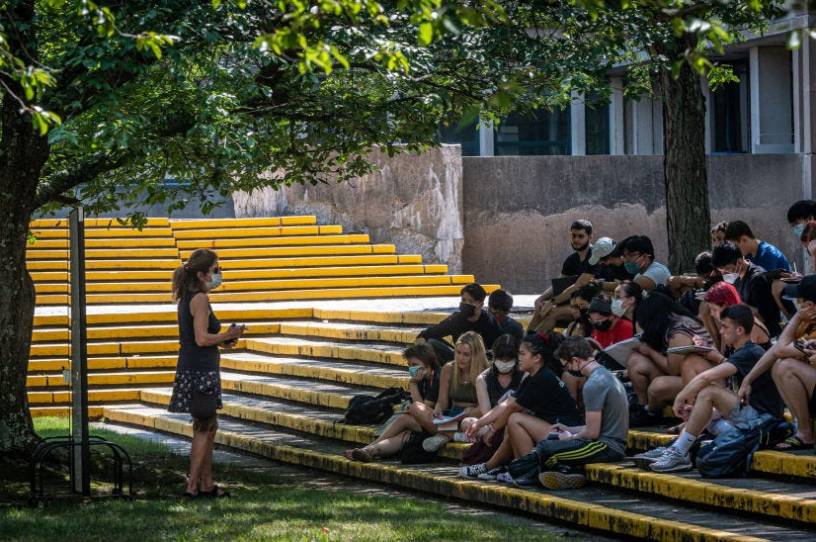 I was taking calls around the clock. Zooming with students around the country and in places as varied as Italy and China became the norm, writing emails at 5 a.m. was common, and practically all of my students met my toddler virtually during the first half of 2020 as the COVID-19 pandemic shut down colleges and universities and scattered students through the nation and the world. While trying to keep my students calm, focused, and learning throughout the pandemic was a huge challenge and I regularly changed how we would run my classes to adapt to the realities of being off campus, my students and I were in this together and I had no intention of letting them slip into depression or lose credit. In fact, almost every professor whom I spoke with regularly in the midst of the pandemic had no intention of walking away from our almost sacred obligations to help educate and lift up our students, and we threw ourselves into our roles more deeply than before. 
Class times and teaching became so much more than just an investigation of purely academic material; COVID-19 gave me and many others the chance to get to know our student's families, their hometowns, their local communities and their varied struggles with the shutdowns. I had a window into the very personal and private lives of my students, and I was happy to share mine as well. We became a close community that supported each other throughout the darkest days of the pandemic and despite the losses that many were facing along with great distance and intermediated interactions, I was honored to be able to backstop my students who still managed to thrive, learn, and move their lives forward despite many setbacks.
At the same time, my students repeatedly told me that they felt ignored and abandoned by the school and the many administrators that they hear from on a constant basis, from the dean of students to the many personnel in the Residential Education office. While it may be the case that various individual administrators tried to help, students seemingly felt that they were not being heard or helped while story after story emerged about various professors creating community, from care packages to group Zoom cookie baking. And these stories were not limited to my own school, Sarah Lawrence College; tales of professors stepping up around the country emerged and even though stories of faculty burnout were common, another narrative is warranted now, too: Professors were instrumental in getting their students through the pandemic. A new nationally representative survey from College Pulse of more than 2,000 students demonstrates that during those trying months, students felt far more close to their professors than to the huge cadre of administrators whose sole jobs are to work directly with students to meet their personal needs. 
What is particularly notable with this new narrative is that despite colleges making  student development and wellness both in and outside the classroom a top priority, the legions of administrators who have been hired and work with students to promote countless initiatives aimed at promoting inclusion, health, and professional, academic, and interpersonal development were not where students really turned in a time of need.