Is Iran Sending Weapons to Venezuela? And How Is the U.S. Responding?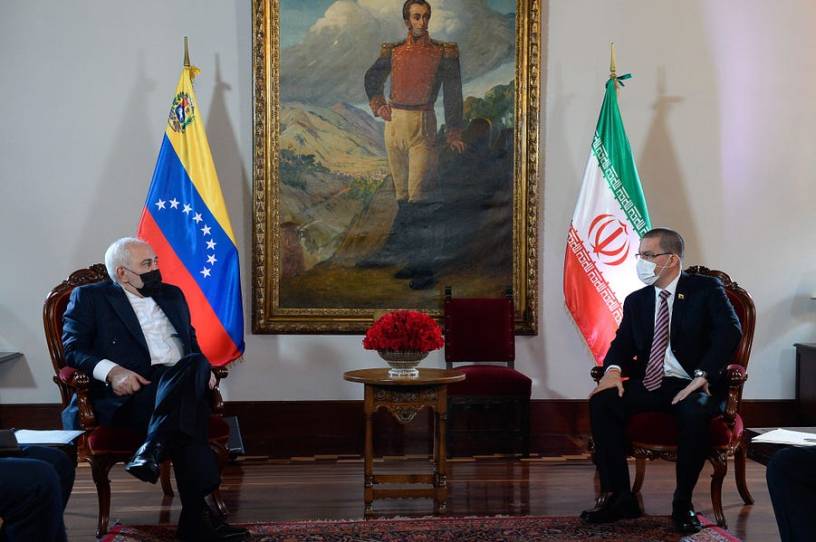 Is Iran escalating tensions between Washington and Caracas by delivering advanced weapons systems to Venezuela? In August, Venezuelan strongman Nicolas Maduro said that buying Iranian missiles was "a good idea."  Then, an Iranian cargo plane flew to Caracas on October 27, amid Twitter rumors said it was carrying advanced weapons systems, possibly missiles. And last week, during an official visit in Caracas, Iranian Foreign Minister Mohammad Jawad Zarif pledged increased cooperation in defense areas, just as a second Iranian cargo flight, operated by the same plane regularly used by Iran's Revolutionary Guards to deliver weapons to Syria, was heading to Venezuela.
Assuming advanced weapons are in the cargo, this would be a game changer, but the plane almost did not make it to its final destination. The mystery cargo flight from Iran to Venezuela was stranded in Senegal for 12 hours, and it looks like it was not a technical glitch. The U.S. might have intervened, and not for the first time.     
Last spring, Iran's Mahan Air undertook a two-week intensive airlift to bring assistance to Venezuela's refineries, as the country was in the midst of a fuel crisis. (Mahan Air is under U.S. Treasury sanctions, partly for its role airlifting weapons and fighters to Syria.) Iran doubled down on its airlift to Venezuela by sending tanker ships as well, carrying gasoline in exchange for gold payments. The U.S. managed to interdict some of those shipments.
When, on October 27, a Boeing 747 EP-FAB belonging to the U.S.-sanctioned Iranian airline Qeshm Fars Air landed in Caracas, the United States appeared to be caught off guard. Just a day before, Elliott Abrams, the U.S. Department of State's special envoy for Iran and Venezuela, had warned Iran not to deliver missiles to its South American ally, providing no further information about whether such a delivery was imminent.
You're out of free articles
Create an account to unlock 1 more articles