It's Beyond Time to Reform the U.N. Human Rights Council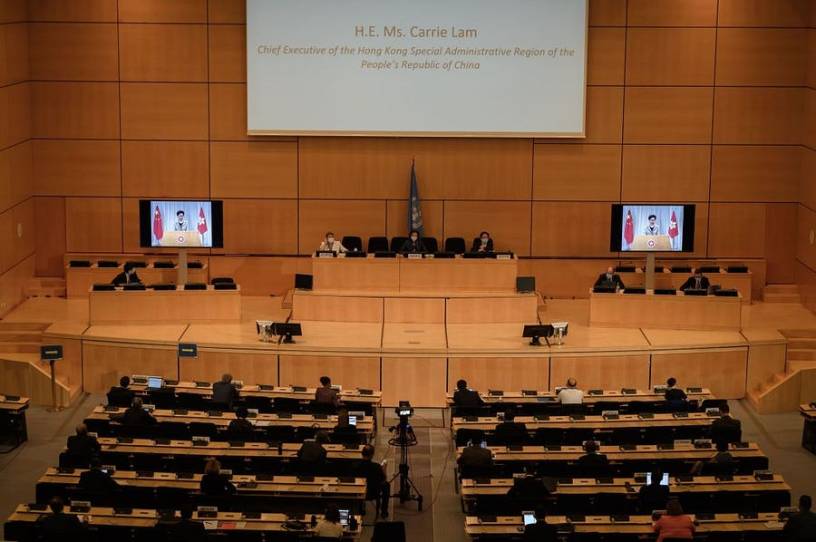 Venezuela. Sudan. Libya. Qatar. Democratic Republic of the Congo. What do they all have in common? Other than shoddy human rights records and authoritarian governments, they are all members of the Human Rights Council (HRC), vested with the power and authority of the United Nations to examine, judge, and, if necessary, condemn the human rights records of other governments. Within weeks, both the People's Republic of China and the Russian Federation will almost certainly be elected to join them.
Farcical? Of course. And the United States has voted with its feet, withdrawing in 2018. Democratic presidential nominee Joe Biden, however, has pledged to rejoin the council with no preconditions. That's a mistake, but if the right reforms are adopted, even the Trump administration could find its way back.
The cause of human rights at the U.N. has a checkered history. The Commission on Human Rights—the body that the current council replaced—was so discredited that then Secretary-General Kofi Annan complained that it "cast a shadow on the reputation of the United Nations system as a whole." But the sins of the commission were largely replicated in the new, marginally smaller council.
The HRC subjects Israel to special human rights scrutiny with its own "agenda item," a perennial country specific issue that places the Jewish state on the docket at every meeting. The rest of the world is examined in another "agenda item." Israel was the focus of 90 of 210 condemnatory resolutions adopted by the HRC from 2006 through August 2020.
Get every newsletter and all of The Dispatch. Support quality, fact-based journalism.
Get Started
ALREADY HAVE AN ACCOUNT? SIGN IN