It's Time to Respond to Iran's Bad-Faith Negotiations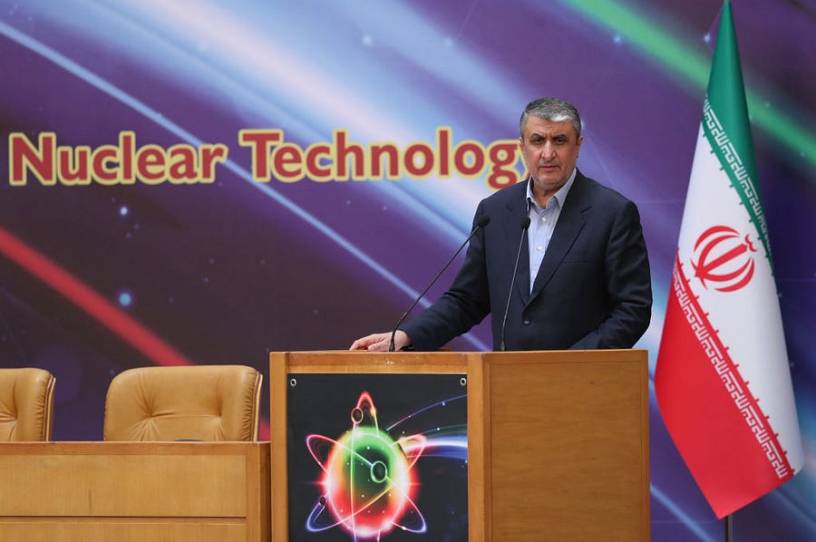 The Biden administration scored a diplomatic victory in June when Washington and its European allies spearheaded the international censure of Iran for failing to cooperate with an investigation into Tehran's past nuclear activities. That positive momentum was short-lived. Last month, Mohammad Eslami, the head of Iran's Atomic Energy Organization (AEOI), rejected cooperation with the International Atomic Energy Agency (IAEA), declaring that the 2015 nuclear deal with Iran absolves his country of probes into past nuclear work. He said those issues are "closed" and "will not be reopened."
Tehran's response is not surprising after years of non-cooperation with the IAEA inquiry. The clerical regime has drawn out talks aimed at restoring the 2015 deal, formally known as the Joint Comprehensive Plan of Action (JCPOA), to approach the threshold of an atomic weapons capability. At a new round of negotiations in Vienna last week, Iran doubled down on its demand that the IAEA close its probe before Tehran agrees to revive the accord. Washington and Europe should not take the bait. They should end the talks and call a special IAEA meeting to give Iran a firm deadline to meet its nonproliferation obligations. If Tehran does not comply, they must snap back the international sanctions against the regime.
As a party to the Nuclear Non-Proliferation Treaty (NPT), Iran is legally required to declare all sites where it makes nuclear material and to cooperate with IAEA inquiries aimed at ensuring the peacefulness of its atomic program. This obligation is entirely separate from commitments made under the JCPOA. Yet the Islamic Republic has failed to answer the IAEA's questions about the presence of man-made uranium particles the agency found in 2019 and 2020 at three Iranian sites, and has not answered inspectors' questions about a fourth site. In June, the IAEA's 35-nation Board of Governors finally passed its first censure of Iran in two years, calling on Tehran to act "without delay" and "resolve all outstanding safeguards issues."
That was a step forward, but President Joe Biden created most of the roadblocks to holding Iran accountable. Despite the Biden administration's efforts to blame Iran policy failures on President Trump's 2018 JCPOA withdrawal, Tehran's most egregious nuclear advances happened during Biden's presidency. The president entered office promising to lift Iran sanctions in exchange for a return to the deal. He then gave Tehran breathing room from U.S. sanctions, which ultra-hardliners used to solidify ties to China and Russia and fortify their resistance economy.