Not Just the Nutcracker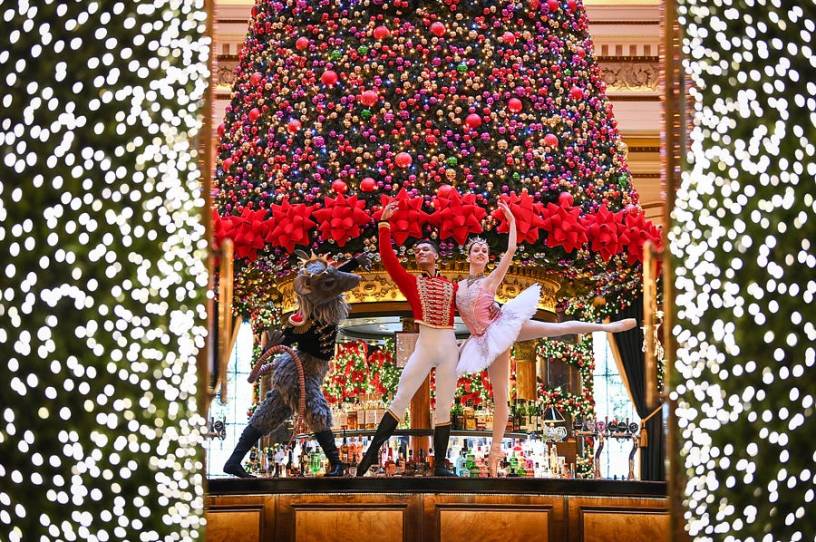 The name E.T.A. Hoffmann is probably not one that most readers will immediately recognize. But the odds are good that they have encountered him, at least indirectly. In 1816 he published a story titled "Nußknacker und Mausekönig"—in English, "The Nutcracker and the Mouse King." About 75 years later it inspired Tschaikovsky to write his popular ballet The Nutcracker, performed now in countless variations every year at Christmas.
There is much more to Hoffmann's legacy than The Nutcracker, which was not even considered one of his best works, and which Tschaikovsky altered considerably for his ballet. When Hoffmann died exactly 200 years ago, on June 25, 1822, at 46 years old, he was perhaps the leading figure in German Romanticism, and his influence on subsequent writers, both in and outside Germany, was powerful.
Hoffmann was a remarkably talented and multifaceted figure. He studied law and had a successful, albeit short, career, ultimately becoming a councillor to the Prussian Supreme Court in Berlin, where he helped investigate suspected treasonous activities. Alongside these official duties, however, he pursued the arts with an almost manic fervor.
His first love was music, which he considered the noblest of the arts. His name bears witness to this: originally Ernst Theodor Wilhelm, he became E.T.A. Hoffmann when he changed "Wilhelm" to "Amadeus" in honor of Mozart. Hoffmann's musical criticism, including a well-known essay on Beethoven's Fifth Symphony that shaped the composer's later reception as a heroic genius, was highly regarded. He was active as a director in Bamberg, Leipzig, and Dresden. And he was himself a composer of considerable skill. One can find performances of his work on YouTube, including recordings of his Symphony in E-flat major, his Quintet for Harp and Strings in C minor, and the overture to his opera Undine. Later composers also paid him homage. Jacques Offenbach wrote an opera, The Tales of Hoffmann, based on his stories, while Robert Schumann, a great fan, named his Kreisleriana after Johannes Kreisler, a highly emotional and semi-autobiographical composer who appears in several of Hoffmann's works.