Race-Based Allocation of COVID Therapies Is a Problem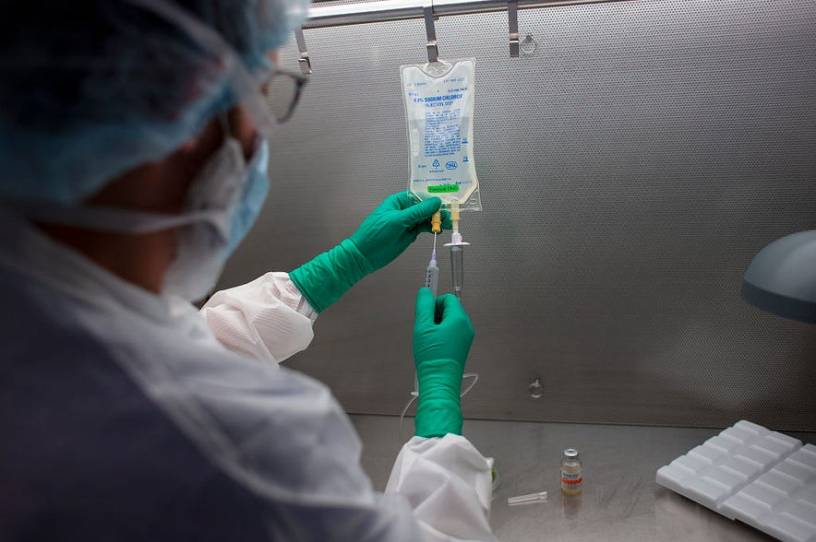 Governments around the country have been directing medical providers to allocate potentially lifesaving COVID therapies among patients on the basis of race, a policy that is almost certainly unconstitutional as well as morally questionable. Now the Associated Press is out with an article on the resulting controversy, which it misleadingly summarizes thus:
Amid the omicron surge, some conservatives have taken aim at policies that allow doctors to consider race when allocating COVID-19 treatments. Medical experts say claims that the protocols discriminate against white people are misleading.
Almost every phrase here is likely to lead readers astray. Governments have been directing, not merely allowing, doctors to assign point value to BIPOC (black, indigenous, person of color) status in triage formulas for rationing scarce COVID therapies. The controversy over this predates Omicron, and has little to do with any one variant. And it's not just conservatives and libertarians who object, as AP reporter Todd Richmond should have known, since he mentions a critique written for the Wall Street Journal by John Judis and Ruy Teixeira, both men of the left. As for the medical experts, they are at best selectively chosen, while the legal experts are nowhere to be seen.
For those late to this controversy, here's a few examples of how the preferences work. In dispensing the scarce kind of monoclonal antibody that is known to retain broad effectiveness against COVID, for example, the Minnesota Department of Health prescribed a point system in which BIPOC status was worth 2 points, the same as diabetes or age greater than 65. New York state adopted a similar policy of racial discrimination in making available the breakthrough antiviral Paxlovid: access to the drug would depend on having some risk factor for severe illness, but nonwhite status would count as such by itself, whereas white patients would have to demonstrate some extra factor putting them at risk. A Utah state framework for dispensing monoclonal antibodies "gives 'non‐white race or Hispanic/Latinx identity two points, more than hypertension or chronic pulmonary disease," reports Aaron Sibarium of the Washington Free Beacon, who has broken several stories on the issue. Further, the federal Food and Drug Administration has also issued influential guidance promoting racial preferences.
You're out of free articles
Create an account to unlock 1 more articles