Schools Are Exiting the Pandemic. What Now?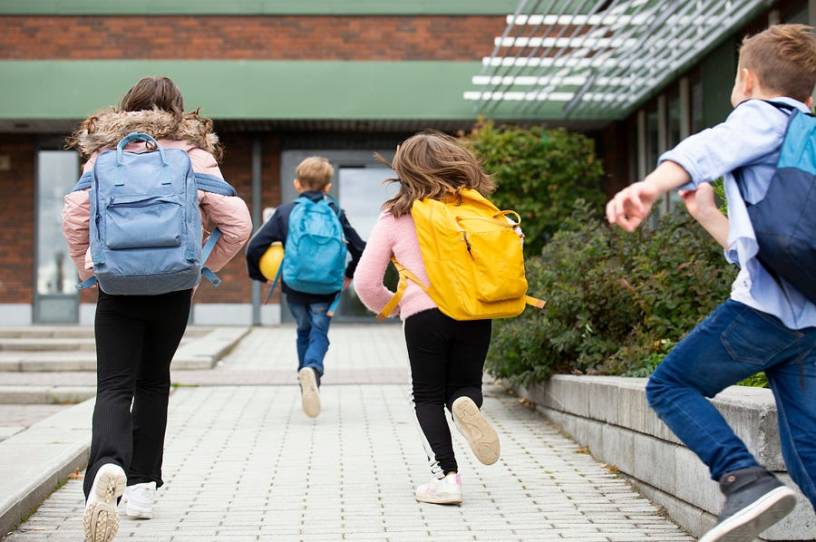 The pandemic has mostly receded from America's schools. School mask mandates are rapidly melting away, and even New York City is finally allowing students to show their faces. After a fresh wave of January school closures in cities like Chicago, Atlanta, and Detroit, shutdowns are at long last (mostly) an ugly memory. The curtain has fallen on COVID theater. While things are frequently still hinky when it comes to cafeterias, extracurriculars, and other school day routines, normal is well within sight.
In its wake, the pandemic has left a trail of disruption and academic devastation. We saw dramatic declines in test score performance. Researchers have reported that students lost between one-third and one-half of a year in reading, and between a half-year and a full year in math—with the largest losses associated with more remote learning. In Texas, the first state to publish a full set of spring 2021 student test results, the share of students on grade-level in Algebra 1 plunged from 62 percent in 2019 to 41 percent in 2021. Similar trends held across the land, with McKinsey reporting substantial increases in race- and income-based achievement gaps.
Meanwhile, two years of off-and-on schooling, intermittent isolation, and uncertainty battered students' emotional health and social well-being. Canceled proms, interrupted sports, and lockdown culture took a toll on kids already prone to spend too much time online and not enough interacting with peers and mentors. The surgeon general, for instance, has reported that the pandemic has fueled increases in anxiety, depression, and other mental health disorders, while leading to a troubling jump in adolescent suicide attempts. 
All of this has impacted public sentiment. Parents typically feel warmly about their local public schools. However, recent polling shows a boom in affection for private schools (which mostly stayed open in 2020 and 2021) and charter schools (which tended to pivot nimbly), but not much love for district schools. The share of parents giving an "A" or a "B" to local charter schools and private schools is up by 23 and 25 percentage points, respectively during the past two years. Meanwhile, the share saying the same about their local public schools has edged down.