Skilled Workers Are Fleeing Russia. Let's Welcome Them.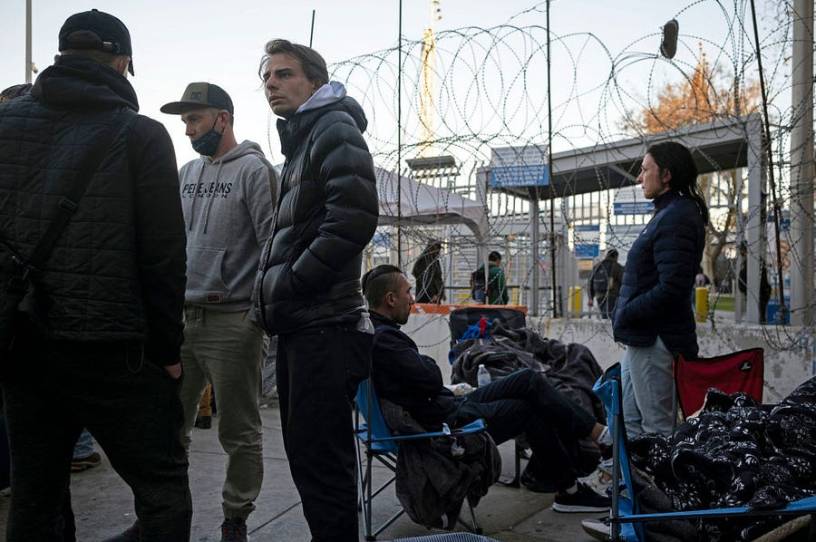 Russia's war on Ukraine has unleashed a humanitarian tsunami of more than 4.3 million refugees to neighboring countries in Europe—a number growing by about 40,000 a day for the last week.* The European Union is stepping up to welcome the Ukrainians, and the U.K. and U.S., while less generous in opening their borders to those fleeing the war zone, are nonetheless joining the effort. The welcome these Ukrainians are receiving is a testament to the generosity of the liberal democracies that are receiving them, but the United States should be opening its doors even wider.
The Biden administration should actively seek out highly skilled laborers leaving not just Ukraine but the wider region, including ordinary Russians and Belarusians fleeing their countries. Depriving Russia and Belarus of highly skilled labor would strike a blow against our adversaries and simultaneously strengthen the present—and future—American economy.
Increasing numbers of highly skilled individuals are fleeing the conflict zone. According to the Russian Association for Electronic Communications, between 50,000 and 70,000 information technology specialists have already left Russia since the war started. An additional 100,000 are likely to depart before April 30. This is not a new trend (since 2020, 20 percent of Belarusian IT workers—about 20,000—have left the country for Poland), but Western sanctions on Russia and its allies are likely to accelerate the exodus of skilled laborers.
This outflow of highly skilled human capital is coming at a good time for the United States and its economy. A recent report found that there were nearly 400,000 tech-related job openings in February 2022. Meanwhile, data show that American universities annually graduate only about 89,000 computer science students—less than a quarter of total openings—leading to a chronic dearth of workers.