So Much for Going Slow on Iran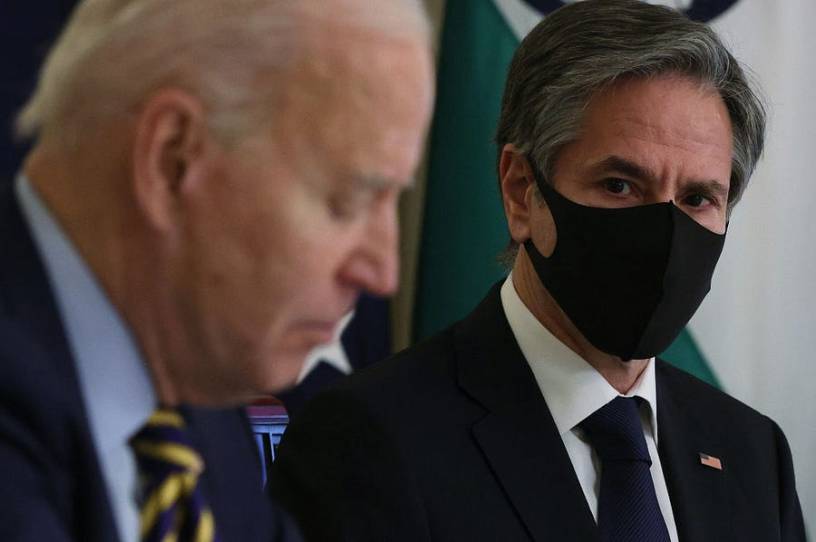 A delegation of Israel's senior-most national security officials visited Washington in late April. Word was that they had been dispatched by Prime Minister Benjamin Netanyahu to glean more detail about U.S. negotiations with Iran to reenter the Joint Comprehensive Plan of Action (JCPOA, commonly known as the Iran nuclear deal) going on in Vienna. They may also have been trying to slow down the Biden administration's race to embrace the Islamic Republic. Long story short, their visit was a bust. The deal, they told friends in D.C., is all but done. Officials from Saudi Arabia and the United Arab Emirates agree. The only chance of the impending deal collapsing, they say, is if Iran decides it won't play ball.
Less than 100 days ago, then-Secretary of State nominee Antony Blinken told Congress, "It's vitally important that we engage on the takeoff, not the landing, with our allies and partners in the region," adding that "I think we're a long way from [a deal]." Wendy Sherman, Blinken's deputy, doubled down in her own nomination hearing: "Iran is a long way from compliance, as we well know." In a meeting on April 30 (the details of which were disputed between Israeli and American officials), President Biden reportedly told Yossi Cohen, the head of Israel's Mossad, that the U.S. isn't close to returning to the Iran deal. In February, State Department spokesman Ned Price stated that the U.S. and Iran are "a long way" from a return to the JCPOA. President Biden later confirmed in a CBS interview that the U.S. would not lift sanctions before Iran returned to the deal.
So it's slow going, right? Pretty complex? Iran is ratcheting back its violations of the original deal? Not quite. On April 16, Iran started enriching uranium to its highest level yet, 60 percent purity (compared to the 3.67 percent agreed upon in the deal). Also in April, Iranian fast attack boats twice swarmed American vessels (the first such attacks in four years); in the second incident, the boats departed only after the U.S. crew fired warning shots. Nonetheless, a May 1 headline from Voice of America enthused "Progress Reported at Iran Nuclear Talks in Vienna." The Russian rep attending noted "cautious and growing optimism." At another meeting two weeks earlier, Iran's nuclear negotiator Abbas Araqchi said, "It seems that a new understanding is emerging and there is now common ground among all on the final goal." Echoing Araqchi, Biden National Security Adviser Jake Sullivan told Fox News Sunday that "a new understanding" was emerging from the talks, focusing on "compliance for compliance." The Washington Post headline said it all: "Biden national security adviser suggests fast timeline to rejoin Iran deal."
But the key is the commitments by multiple administration officials, including the president, that sanctions are going to stay in place, right? Not so much. While Sullivan's promise of "compliance for compliance" suggests some form of barter in which Iran steps back into partial compliance and the United States lifts some sanctions, the truth is that sanctions relief is already being served up. How? Depends whom you ask. And what you ask. The straightforward bans on business with Iran and sanctions against senior officials in government and the Revolutionary Guards remain in place. But the Biden administration has apparently found another way to grease the flow of cash to its economically strapped negotiating partners in Tehran.